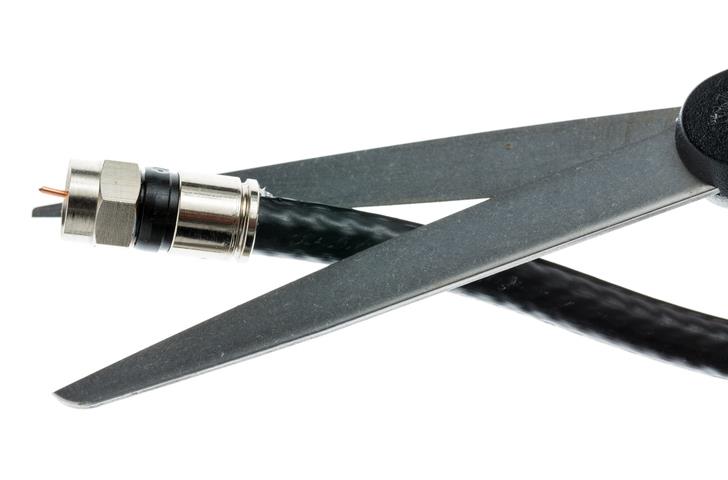 Cutting the cord with Home Telecom may be tempting, but before you make this drastic decision, you should weigh the fatal flaws of adopting a cable replacement service.
Home Telecom offers several different types of cable services, including various upgrades to take your television viewing experience to the next level.
HDTV – We offer a wide array of HD programming, which allows you to view shows and movies in high-definition. Nothing looks as clear and crisp as high definition entertainment.
DVR – Instead of missing a program or trying to tape it on old, fuzzy VHS tapes, you can now schedule a library of your favorite events and programs. Watch them whenever you want. You can record, pause and rewind live shows.
Video on Demand – Order the latest hit movies and enjoy 24-hour access. You can rewind, pause and fast-forward movies, making them more convenient than going to the theater. Many of the new movies are available On Demand 28 days before Netflix or Redbox can offer them!
Loop Whole-Home DVR – Record 5 HD channels at one time and view your recorded shows from any room in your home. You can fast-forward, rewind and pause. This offering also gives you YouTube, Restart, Catch-Up, and Vudu right on your cable box.
The problems with DirecTV Now
One of the main problems with DirecTV Now service is that they do not offer DVR recording. By switching to this service, you lose the freedom to record your shows and movies.
DirecTV Now offers On Demand, but certain episodes of shows will be missing, which means that you can't always catch up or binge watch your favorite shows. There are also a few key channels that are unavailable on this service, including CBS, PBS, and CW.
Additionally, users report experiencing issues with stuttering and buffering, in addition to inconsistent HD-resolution quality, that they don't experience with other streaming services.
The problems with PlayStation Vue
If you are contemplating a switch to PlayStation Vue, it's important to remember that they do not have any contractions with networks owned by Viacom. This means you'll be missing out on CMT, Comedy Central, MTV, Spike, TV Land, VH1, Epix, Nickelodeon Group, BET Network and more. This offering is also notably missing PBS, CW, Lifetime, Hallmark, History channel, and the option to add STARZ or Cinemax premium networks. This offering does provide a cloud-storage DVR, but your recordings will be deleted if you do not watch them 28 days after airing.
The problems with YouTube TV
YouTube TV offers DVR service, broadcast networks and sports channels. Once you get past that, it pretty much falls flat since it only offers less than 40 channels. It doesn't offer any Viacom channels (see Playstation Vue review), in addition to forgoing AMC, TBS, TNT, CNN and Food Network.
The problems with Sling TV
While Sling TV offers live streaming of broadcast networks, its cloud DVR is in a closed-beta program. This means that you currently do not have DVR capabilities. They have no schedule when this will go live, and as we all know, beta equals frustrating bugs.
There are also some major channel holes in the channel lineup, specifically no local channels. That means you'll have to pull in your local channels (ABC, Fox, NBC, and CBS) over the air with an antenna and view at a lower quality.
Rethink Cutting the Cord
So, if you're thinking about cutting the cord and streaming your shows and movies, you may want to reconsider. Wonky service, beta bugs, lack of service and missing premium channels are the drawbacks to switching from Home Telecom. Make sure you are comparing apples to apples and are getting the best value for your dollar!