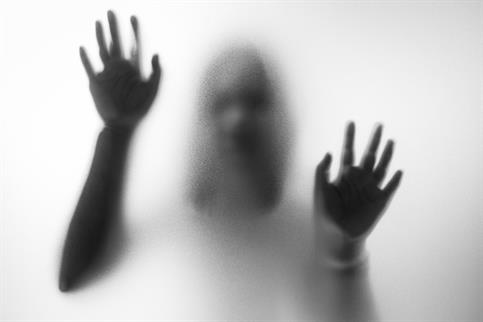 Halloween is just around the corner, and if you're looking for the scariest, spookiest events in Charleston, you've come to the right place!
Charleston has a history that spans more than 300 years. It is haunted by restless spirits and ghost stories. This Halloween, if you want to experience a spine-tingling chill, sign up for one of these haunted tours.
Charleston's Ghosts and Graveyards Walking Tour
Take a glimpse and peer into the local cemeteries and tombstones. If you're courageous and dare to enter, go ahead. We dare you.
A licensed guide will highlight the city's most infamous and haunted burial sites. You'll wander through areas where famous souls have been put to rest, whether it's through suspicious disappearances, untimely deaths or mysterious accidents. The city of Charleston's dark history is just waiting to unfold on this spooky tour that is available August through December.
Charleston's Dungeons and Ghost Walking Tour
Featured on the Travel Channel's America's Most Haunted Places, Charleston's Dungeons and Ghosts Walking Tour highlights the haunted Historic District. Learn more about the city's haunted houses, ghostly citizens, Lowcountry superstitions and voodoo. You'll have goosebumps as you walk through the dark alleyways and the pre-Revolutionary War dungeon. This tour runs August through November.
Dark Side of Charleston Walking Tour
Charleston is the site of many historical secrets that include political corruption, debauchery and affairs. A guide will reveal the city's history about prostitutes and brothels, including highlighting some of the city's darkest legends. This tour is available August through December.
Haunted Jail Walking Tour
This intriguing tour explores the dark history of Charleston's Old City Jail, which once housed the area's most perverse and notorious criminals. Originally built in 1802, you'll be encapsulated in areas where prisoners lived and died during the 19th-century pirate era and Civil War. It was also the public execution place of the first U.S. female serial killer, Lavinia Fisher. For her final moments, she wore her wedding dress.
Today, the ghost of Fisher haunts this historic landmark. If you listen carefully, you may even hear souls crying out from the dark corners of the cells. This nighttime tour is available from August through December.
Poogan's Porch Restaurant
Patrons of this establishment frequently report seeing the restaurant's resident ghost, Zoe. The late spinster schoolteacher once lived in the grand Victorian home until her death in 1954. There's also a bonus to this haunting – it includes a dog named Poogan that still guards the porch after his death in 1979.
St. Philip's Graveyard
Sue Howard died shortly after giving birth to a stillborn baby. She now haunts the graveyard in the Holy City. In 1987, a photographer captured Howard's ghost mourning over a grave in St. Philip's Graveyard.
Old Exchange Building
If you're looking to visit a building that has a famous history, look no further than the Old Exchange Building. During the American Revolution, this building was a prison and has housed infamous criminals, including the pirate Blackbeard. Today, this building is famous for paranormal activities, including swinging orbs and chains and "cold spots."
Dock Street Theatre
Opening in 1735, this working performance arts theater has a dark past that includes an earthquake and fires. With two ghosts roaming the theater, this is one of the most haunted places in Charleston. One ghost is rumored to be the famous actor Junius Brutus Booth, who is also the father of John Wilkes Booth, the man that assassinated President Abraham Lincoln. The second ghost is a prostitute whose name is unknown.
Unitarian Church Graveyard
Annabel Lee's ghost haunts this overgrown cemetery. She is the subject of the poem "Annabel Lee" by Edgar Allan Poe. Poe was a sailor in the Navy, and Annabel's father didn't want her to see him. They engaged in a forbidden romance, meeting at the cemetery. Annabel died of yellow fever, and her father wanted to prevent the two lovers from being together, so he dug up all the graves around her, which prevented Poe from knowing which one was hers. Ghost hunters say that her ghost now roams the cemetery, looking for her long lost love, Poe.