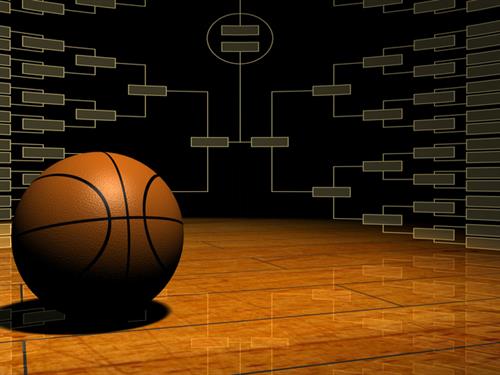 The long-awaited wait is almost over, and Bracket Battles are just around the corner. To prepare you for this NCAA tournament, we want to highlight some fun facts about the Bracket Battles.
Eight teams competed in the first NCAA tournament. In 1939, Oregon dubbed the "Tall Firs" beat seven teams to become the first NCAA men's basketball champions. By 1951, the court had expanded to 16 teams, and between 1953 and 1974, this number varied from 22 to 25 teams. By 1975, this number increased to 32, and by 1985, there were 64 teams in play. In 2011, 68 teams participated in this month-long madness tournament.
Back in the day, NIT reigned supreme over the NCAA tournament. Once upon a time, the NIT (National Invitation Tournament) was the preeminent college basketball event. This tournament predates the NCAA tournament by one year. Held at Madison Square Garden in New York, this event attracted a lot of media attention. In 1970, Marquette's coach, Al McGuire chose to have his team play in the NIT over the NCAA tournament because his team was placed in the Midwest Regional, which was further from home in the Mideast Regional. After this event, the NCAA prohibited schools that turned down bids in their tournament from playing in any other postseason game events. Years later, an antitrust lawsuit ensued, but in 2005, the NCAA settled this and purchased the NIT. Today, the NIT is the consolation tournament for teams that weren't good enough to make the March Mayhem cut.
Point-shaving scandal disgraces NCAA champion. In 1950, the City College of New York was the first and only school to win both the NIT and NCAA tournament in the same year. The next year, however, several players were arrested and charged with taking bribes from gamblers to "shave points." The scandal spread, eventually encompassing a total of 30 players at seven different colleges, with four schools in New York City. Big Apple basketball has never been the same.
Breaking barriers for racial exclusion. African-Americans have always played a role in NCAA championship teams. A highlight is future Hall of Famer Bill Russell, who was responsible for leading San Francisco to consecutive back-to-back titles in 1955 and 1956. However, many colleges refused to integrate African-American players. That is, until Texas Western (now UTEP) became the first college team to have an all-black starting lineup. They went on to win the tournament in 1966. The game that year was a racial victory for African-Americans. The team played against and beat Kentucky, which had an all-white team and whose coach Adolph Rupp, was quoted asking if asterisks could be placed next to white high school players names so he could recruit them.
UCLA reigns victorious. UCLA has won the most NCAA men's basketball championships of any college, holding 11 titles. Ten of these occurred over a mere 12-year stretch between 1964 and 1975 when legendary players such as Bill Walton and Kareem Abdul-Jabbar dominated the college scene.
Largest point-scoring game holds for 40 years. In 1970, Notre Dame's Austin Carr scored a NCAA tournament-record of 61 points in the win over Ohio. The next game he scored 52 points, but his team lost to Kentucky. In 1987, David Robinson scored 50 points, but nothing beats Carr's long-standing record.
No. 1 Seed betting odds. In 1979, the NCAA began seeding teams. There's a reason Las Vegas' betting odds are always in favor of the No. 1 seed – they have always made it the Final Four except in 1980, 2006 and 2011. However, 2008 was the only year where all four No. 1 seeds advanced. Additionally, a No. 16 seed has never beat a No. 1 seed, and No. 11 is the lowest seed to ever make it to the Final Four.
We believe that this 2018 season is anyone's game. Duke Blue Devils and Michigan State Spartans haven't budged in predictions since November. However, it's been a weird year for basketball so the upcoming weeks will shed light on what team will reign supreme this season. For the latest Bracketology and March Mayhem news, tune into ESPN.
So you don't miss a moment of the big-game day action, make sure to set your Loop Whole-Home DVR. You can record up to five HD channels at one-time, pause and rewind shows and even pause or rewind live TV!