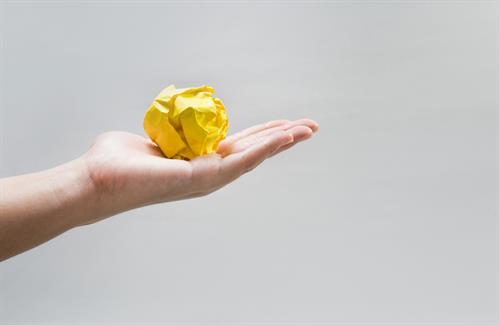 Most businesses depend on paper. Some studies show that nearly 70% of companies would fail within a short three-week span if they lost all their paper documents to a fire, flood or natural disaster.
It is clear that our society relies on paper, but does it have to be this way? Can we start streamlining our business procedures to rely less on paper and more on digital archives?
The short answer is yes!
Home Telecom can help give you some tips to simplify your workflow, save money and modernize your task force.
Here are some interesting facts:
The average office worker uses over 10,000 sheets of paper per year.
Over the last 20 years, paper production has increased by 126%.
The United States, Canada, Finland, Japan and Sweden are the largest paper producers.
Each office filing cabinet costs $1,500 per year to maintain. For every 12 filing cabinets in your office, it takes an additional employee to help maintain and operate them.
40% of an employee's time is lost searching for files.
It takes an average of 18 minutes to find a paper document.
Every 12 seconds, a paper document is lost by a large U.S. organization.
$20 is the average cost to file a document.
$125 is the average cost per misfiled document.
$350 is the minimum price for each lost document.
If we saved 120,000 pounds of paper a year, we could save:

1,000 trees
22,800 gallons of oil
2,400,000 kilowatts of energy
420,000 gallons of water
These are some crazy statistics, right?
So here's what your company can do to save money, time and energy and begin heading towards a path to paperless operations.
Awareness – The first step towards going paperless is to be aware of where your company is using paper, how much and for what purposes. You need to look at the big picture, such as packaging, office supplies, marketing materials, mailings and printing. Seeing these numbers can help identify problems, so you know what areas are using the most paper.
Discourage Printing – Make printing less convenient for employees. Keep the number of printers to a minimum and instead of spreading them across the floors, keep them in one area, which will make employees need to walk to get their printed documents.
Reuse and Recycle Paper – Reuse one-sided printed sheets for notes, old packaging materials for shipping, etc. Invest in environmental-friendly printing paper, which is made of recycled paper.
Adjust Settings – Adjust all computer settings to default printing to double-sided. Additionally, change the font to a smaller style and size in word processing programs.
Institute Electronic Signatures – There are many types of software that allow you to eliminate paper copies and hard signatures. Electronic signatures are readily accepted on contracts and eliminates the time-consuming process of printing, signing and scanning documents.
Paperless Internal Communication – To help manage company projects or tasks, consider these programs:

Intranet – Post internal memos, reference materials, schedules, etc.
Project Management – Consider using an application, such as Basecamp, to manage all your projects.
Document Sharing – Instead of printing documents, use a document sharing platform, such as Google Docs or Dropbox.

Paperless Marketing – Implement paperless marketing that explores digital styles, such as Constant Contact or MailChimp.
Paperless Finances – Ask that banks, suppliers and other financial services provide online statements and electronic invoicing. This will help to significantly reduce paper. Make sure to check out Home Telecom's "Go Green" option so you can receive your invoices directly in your inbox.
Paperless Reception – If your company requires that visitors sign a check-in logbook or sign Non-Disclosure Agreements, consider incorporating a paperless reception area that lets these tasks be accomplished on a tablet device.