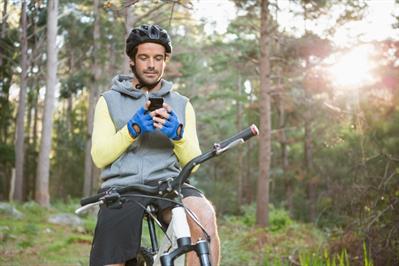 We've all been to a concert or in the great outdoors where our cell phones don't work, leaving us unable to communicate with friends, family or even people in our party. Not only is this inconvenient, but if we are alone in nature, it can be downright dangerous.
There are now new devices on the market that allow people to use their current smartphones to communicate without having cell service or Wi-Fi. These types of devices usually have a three-mile range, which can depend on the surroundings and terrain.
The Beartooth Smart Walkie Talkie is one such device. Here's a quick summary of what this remarkable product does.
Beartooth makes it simple to communicate with other Smartphones without using Wi-Fi or cellular service.
It is both Android and iOS compatible.
It's sold in pairs and includes the charging cables.
Beartooth lets you talk, text and even share your location with friends and family within a three-mile radius. Easily create group messages, one-on-one messages, text, talk and share your location with anyone in your Beartooth contact list.
Beartooth also makes it easy to download high-resolution topographic maps offline, which means that you can easily reference these while in the wilderness, hiking or even camping off the grid.
The 3000 mAH lithium-ion battery lasts for four days, also pulling double duty as a battery to charge tablets and smartphones.
Installation is easy, and you can download the free Beartooth app from either the Google Play or iTunes store, pair the Beartooth with your device and immediately connect with nearby friends.
This device is a great way for parents to also stay in touch with their kids if they're out at events where cellular service is less than optimal or Wi-Fi systems are overloaded.