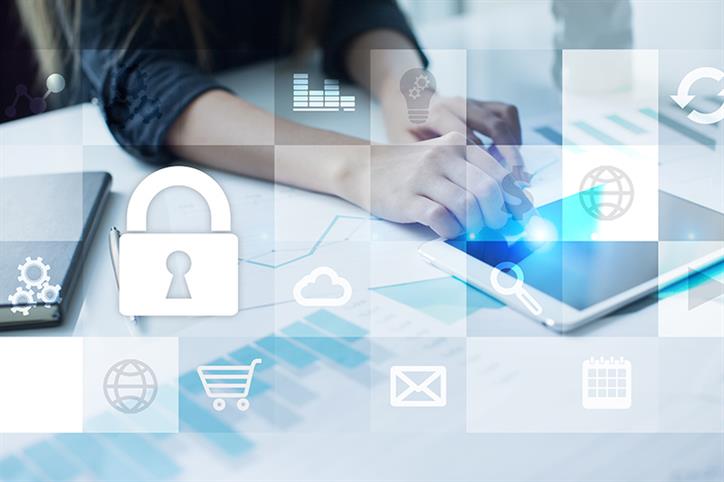 The modern world keeps us online constantly. From the apps on our phones, to the websites we visit on our computers, we create mountains of data everyday.
And with new headlines seemingly every hour about security breaches and online hacks, it is up to each and everyone of us to take steps to protect ourselves. In no particular order, below are the top 10 tips for staying safe and secure online according to our experts at the Close to Home blog.
1. Keep Your Privacy Settings ON
Marketers (and hackers) don't want you to know about this one. The browser you use to visit websites, along with the operating system on your mobile devices, is equipped with settings to enable your privacy. Same goes for social media sites such as Facebook. These settings can deliberately be hard to find, but they are there. Be sure to toggle them on and keep them that way.
2. Choose Strong Passwords
Passwords are possibly the biggest weak spot in the entire internet ecosystem. But unfortunately there is no getting around them. Make sure the passwords you use are too complex for someone to simply guess (i.e. "password123). At least 15 characters long, mixing letters, numbers and special characters is the optimal guidelines to follow in setting a password.
3. Choose a Different Password for Each Site
When every website, email provider and social media platform requires its own password, it can be tempting to reuse the same one everywhere. Don't do this. Make sure to choose a unique login for each important site you visit on a regular basis, otherwise a hacker who guesses your password once can gain access to everything. Having a unique password for every site will contain the damage should a hacker obtain your password for a single site. And if that sounds like too much to remember, there are tools like LastPass and RoboForm that can help.
4. Share Selectively
Social media is all about sharing. But too many of us do not monitor the personal information we share on a daily basis. If you're not cautious about what you share, particularly when it comes to your identity information, nefarious individuals can use it to impersonate you or guess passwords and logins.
5. Make Sure Your Internet Connection is Secure
Have you ever been in a public place--such as a coffee shop or airport terminal--and wondered which Wi-Fi hotspot you should be connecting to? Well, there are two types of Wi-Fi connections: secured and unsecured. According to an article by Finjan mobile, "Wi-Fi hotspots are considered to be "secured" if access to them requires users to input a password conforming to the WPA or WPA2 standards for security codes." Unsecured networks, on the other hand, do not have strong password validation procedures and encrypted data connections. Never access personal bank accounts, or sensitive personal data, on unsecured public networks. And remember, even on secured networks this can still be risky. Use good judgement.
6. Download Diligently
One of the top goals for cybercriminals is to trick you into downloading malware. Malware (the contraction for "malicious software") is any piece of software that was written with the intent of doing harm to others, their data, or their devices. Viruses and spyware are common types of malware, and chances are high you've been targeted by one form or another before. Never download an app or a document from a site you don't trust.
7. Be Careful Who You "Meet"
The internet has become the ideal playground for impersonators, frauds, and cons. Fake social media accounts and dating profiles have become rampant. Do not let a fraud get close to you without ever meeting them in the real world and proving they are who they claim. Practice the same caution you would when meeting strangers in the real world.
8. Don't Share Your Location When Leaving Your Home Unoccupied
Social media platforms, online games, and downloaded apps are constantly asking us to share our locations. Before you ever consent to this, make sure you aren't sharing information publicly that can be used against you. A common tactic for thieves is to scan sites for people posting about being on vacation or out of town. Then, armed with that knowledge, the thief knows that home or apartment is unoccupied and thus a prime candidate for a robbery.
9. Shop Safely
When purchasing something online, or visiting websites to conduct sensitive transactions like banking, make sure that the site's address starts with "https", instead of just "http." Also, always be sure there is a padlock icon in the URL field. These are two quick indicators that the website is secure and it uses encryption to scramble your data.
10. Keep Your Programs and Apps Updated
If you use an antivirus program or other internet security tool, make sure it is up to date. Malware is changing daily, so you need protection that does the same. This includes downloading your operating system's most recent updates and updates to applications you use.
Following these 10 tips will help keep you safe online, but it is up to you to stay alert at all times. If you ever have a bad gut feeling or experience doubt, remember that it's better to be safe than sorry.