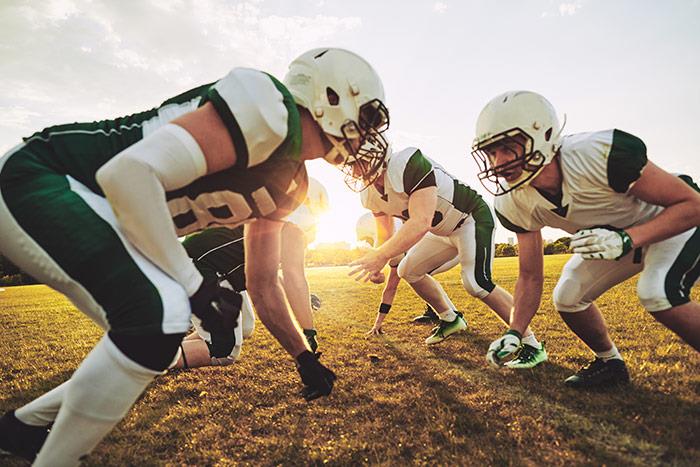 One of the most significant and deadly types of football injuries are those involving the head. Concussions and head impact injuries are one of the leading causes of permanent injuries in young athletes, especially when they are at ages where their brains are still maturing. Due to these concerns, there has been a significant decline in the number of youth football sports participants. However, tech companies are working together to solve this problem by creating the next generation of football helmets.
Riddell Partners and Carbon® have created a custom, digital football helmet, which they are trying with high schoolers this upcoming season. Riddell also has the backing of Hall of Fame quarterback Peyton Manning, who is excited about working with them to outfit football helmet protection that fully integrates with today's smart technology.
The program aims to recognize football teams that implement safer technology into their sports programs. More than 3,600 football programs - ranging from both youth, adolescent and college to semi-pro, have applied for this innovative Smarter Football grant. Manning will work with Ridell to select 10 winners this year, and they will be incorporating Riddell's InSite impact monitoring technology into their team's gear.
The technology, InSite, alerts people on the sideline about significant or multiple head impacts that players sustain either in practice or in games. It's compatible with traditional helmets and instantly collects data, analyzing the profile for each player to determine how to train against serious impact injuries, which will hopefully decrease the number and severity of exposure to injuries.
The purpose behind this technology is that if medical professionals and coaches can work with players to measure the severity of impacts, we can collectively work to improve how these injuries happen, thus overcoming them through prevention techniques.
The process is simple:
Impact Analytics - The program uses a sabermetric approach to help ensure ultimate athlete protection.
Coaching Tools - Coaches can incorporate practice plans in an attempt to understand better when their athletes may be subject to head injuries.
Training - When coaches can understand the events and actions associated with injuries, it allows them to influence their player's behavior to prevent potential injuries proactively.
Riddell's partnership with Carbon makes them among the largest users of 3D printers worldwide. The custom helmet liner contains more than 140,000 struts, providing superior comfort and fit, which offers impact absorbing technology. While no two football players play the same, having a Smart helmet that analyzes the data will allow Riddell to build even more comprehensive, safe helmets in the future.