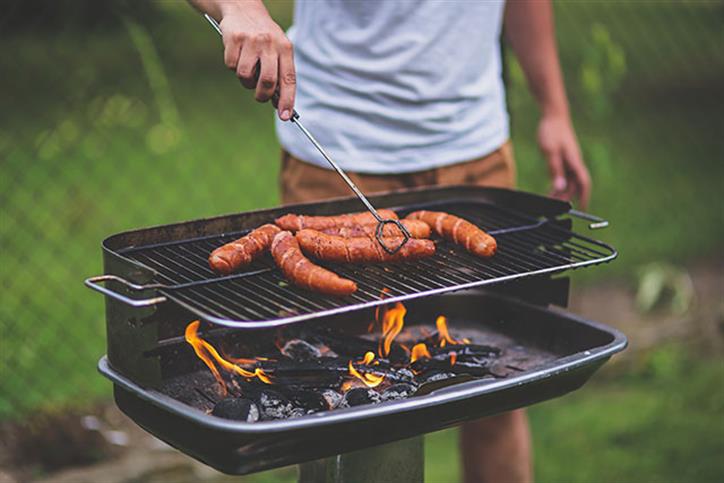 Football season is in full swing, and that means traditional tailgating is dominating Sunday's meals. If you're looking for an easier way to cheer on your favorite football team, we've compiled a list of must-have tech gadgest and things for tailgating.
Items and Things You Need For Tailgating
Things For Tailgating: #1 Power Inverter
If you use a power inverter, you can plug in any electronic device. Opt for a robust model, so you don't end up in the dark. However, check out this helpful article to determine exactly how much juice you'll need to power your tailgating party.
Things For Tailgating: #2 Extra Battery
While you could keep your car's engine running, after a long day of tailgating, you'll likely be facing a dead battery. If you aren't comfortable with a power inverter, opt for an extra deep cycle battery. To learn more about adding an extra battery, read this article.
Things For Tailgating: #3 Portable Power Pack
While power inverters and extra batteries offer superb portable power, sometimes you need something smaller to keep your devices, such as tablets, phones and portable game systems, powered. The downside is that really good ones are pretty expensive, but if you opt for a top brand, they can also double as a jump starter for your car should your battery die.
Things For Tailgating: #4 TV and Mobile Video
You want to stay entertained while tailgating and waiting for the game, so opt for a battery and inverter that can handle your mobile videos. Some people even bring small televisions or projectors to make sure they don't miss a moment of the big game excitement.
Things For Tailgating: #5 Radio
Don't settle for regular AM/FM radio when there's a world of HD and satellite radio at your fingertips. HD radio is free, and satellite subscriptions vary in price. If you have a mobile internet option available, internet radio is also a great way to listen to the game. If you aren't sure if you should get an HD or satellite radio, check out this buying guide.
Things For Tailgating: #6 Portable Cooler and Refrigerator
Now that your car is all decked out with powered technology, forgo the hassle of traditional coolers that use ice and opt for a powered refrigeration unit. Opt for a portable can cooler or even a mini fridge (if you've opted for a top of the line power inverter and extra battery).
Things For Tailgating: #7 Cookers and Grills
Some electric car cookers convert to food warmers, but the most common type of cookers are tailgating events are charcoal and gas grills. To grill good food, you don't need anything super high tech or fancy. Most portable grills are ideal for tailgating.
Things For Tailgating: #8 Smartphone Apps
There are a ton of different smartphone apps for tailgating and here's our list of the top three.
Things to Bring - This app allows you to easily organize your tailgate like a potluck, coordinating what everyone is bringing. It's easy to invite friends via text or email and give them a list of what they need to bring to the party. FREE
Accuweather (FREE) - It's crucial to have minute-by-minute weather updates when you're cooking and spending time outdoors.
GrillTime - Featuring customized instructions for how to grill everything for your big game events, this app will even give you reminders when to flip your burgers so you can avoid any overcooked fiascos. $1.99
With the latest tech gadgets, you can make sure that your tailgating adventures stay safe, delicious and eventful!