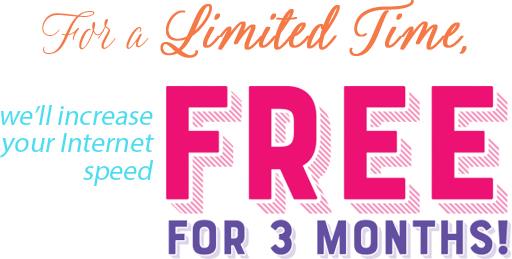 Why Should I Upgrade My Speed?
Multiple Users Won't Slow Things Down
Better Streaming for Video & Audio
Faster Downloads & Uploads
Faster Internet
More economical than most cellular data plans
Faster and more dependable than cellular networks
Not a customer yet? Sign up now!
*FREE Internet speed upgrade is based on your current subscribed Home Telecom Internet speed. Your speed will be increased to the next tier for FREE for 3 months. At the end of the 3 months, you will be responsible for the price increase of your Internet speed. All service/speeds not available in all areas. There are many factors that may cause actual speeds to vary that are outside of our control such as equipment used and external network conditions. Must be a Home Telecom high speed Internet subscriber.