Features
On-Demand Monitoring "Always On" so you can start a live video stream at any time for remote monitoring.
Silent Mode - Turn off your indoor chime and receive notifications on your smart devices- perfect for when someone is sleeping!
Video Storage – Can store up to 500 MB of video clips.
Installation - You can purchase and install on your own, have installed during your security system installation or we can install at a later date for you (at an additional cost).
Full Color Night Vision
Must be a wired doorbell
Technical Specifications
Camera: CMOS image sensor
Video: HD video H.264, 1080p/720p up to 15FPS
Field of View: 180°
Night Vision: Full Color Night Vision 15 ft.
Motion Sensor: PIR detection 180° @ 15 ft.
Data Transfer Speed: 1.5 Mbps minimum upload speed
SkyBell Doorbell Camera
SkyBell is a video doorbell that lets homeowners enjoy new levels of security, control and convenience wherever they are, anywhere in the world. You can remotely check doorbell activity and see, hear and speak to visitors at your door from your smartphone or tablet.
System Requirements
Honeywell's DBCAM-TRIM and DBCAM-TRIMBR are intended for use with Honeywell control panels and Total Connect services.
WiFi® Router: 802.11 b/g/n, 2.4GHz
Initial Set-up: Requires use of smartphone or tablet and a high-speed Internet connection
Operating System (smartphone/tablet): Apple® iOS 8.1 or later, Android™ 4.4 or later (Available soon)
Power Requirements
Video Doorbell requires a wired AC power source connection to a doorbell transformer, supporting either a mechanical door chime or a digital door chime*. Input voltage: 8-30 VAC, 10 VA; 12 VDC LPS, 0.5A.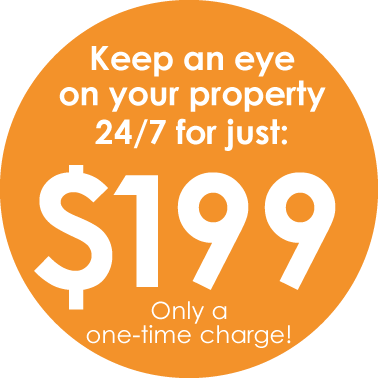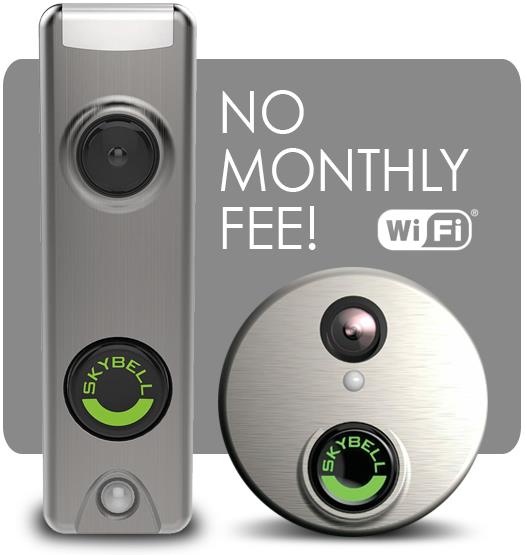 For further assistance, please contact SkyBell Customer Support at:
888-423-9194 or visit: www.skybelltechnologies.zendesk.com.
*Limited time offer. For wired doorbells only. Not compatible with wireless doorbells. Other restrictions may apply.