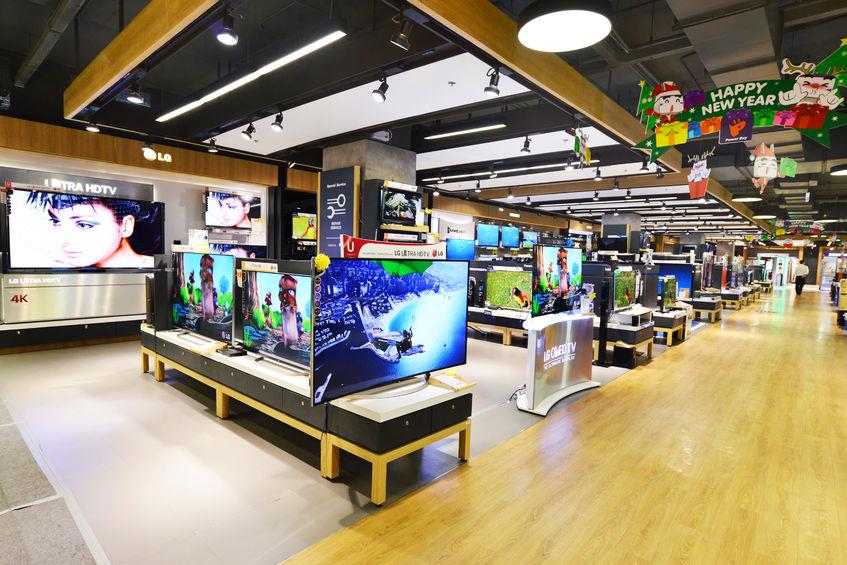 With the holiday season upon us, Christmas shopping has begun, and many of us are in the market for new televisions. Maybe you're searching for the latest and greatest gifts for your family and friends, or maybe you're planning to treat yourself. Regardless, you need to know what you're looking for, and with the rate that technology is evolving, that can prove to be a rather difficult task.
There are many factors that come into play when selecting a TV, but of those factors screen resolution is definitely among the most important. Resolution is a measure of the detail displayed on a television screen, which is determined by the number of pixels present. Basically, the more pixels there are, the greater the detail. Most resolutions are named after their height, the number of pixels in one column, from top to bottom. The exception to this rule is 4k, which is named after its width, the number of pixels in one row, from left to right.
Over the past few decades, we've seen drastic advances in the resolution of the picture on our TV's. We've graduated from standard definition (SD) on to high definition (HD), but as you may have noticed, there are many different types of HD. The plethora of names can be quite confusing, but the major differences are outlined in the table below:
| Resolution | Also Known As | Level of Detail | Price Range |
| --- | --- | --- | --- |
| 1280x720 | 720p/HD Ready | Lowest | Lowest |
| 1920x1080 | 1080p/1080i*/Full HD/True HD | Middle | Middle |
| 3840x2160 | 4k/Ultra HD | Highest | Highest |
*1080i has the same pixel count as 1080p, but interlaced scan is used instead of the progressive scan that's used in 1080p. Progressive scan produces a smoother image.
As you can see in the table above, there's no question about it; 4k televisions definitely display more detail than other HD resolutions. 4K TVs contain 4 times more pixels than a 1080p television set, but does that really matter? First and foremost, you must be sitting close enough to notice the difference. You will only see all of the available detail at a distance of 3 feet or closer on a 55 inch 4k TV screen and at 5 feet or closer on a 75 inch 4k TV screen. You can sit at least 4 feet further away from a 1080p television without losing any of the detail it has to offer, which is a much more reasonable distance. A few other details that may affect your decision when shopping for a new television are content availability and price. 4k television sets have decreased in price since they were first released, but they are still more expensive than 1080p sets. In addition, there's not much 4k content available today. That will most likely change, but currently all live television is still broadcasted in 1080p. The good news is that some 4k content is available now on streaming services, Blu-ray, and some video game consoles. Aside from resolution, price, and content availability, there are a few other features to consider when purchasing a television. The number of inputs and outputs is important because it will determine which devices and how many of those devices you're able to connect to your TV. Screen size is also a major factor, and we now have advanced features like 3D and TVs with curved screens to choose from. There is no universal television that's perfect for every one, but if you know what to look for, you can find the television that's perfect for you or your loved one!
Sources:
Barraclough, Chris. "Quad HD vs QHD vs 4K Ultra HD: What Does It All Mean?" Recombu. N.p., 2016. Web. 20 Oct. 2016.
"CarltonBale.com." » 1080p Does Matter – Here's When (Screen Size vs. Viewing Distance vs. Resolution). N.p., n.d. Web. 28 Oct. 2016.
Https://www.facebook.com/TechRadar. "4K TV and UHD: Everything You Need to Know about Ultra HD." TechRadar. TechRadar The Source for Tech Buying Advice, 2016. Web. 20 Oct. 2016.
Newton, Thomas, and Chris Barraclough. "What Is HD? The Difference between 720p, 1080i and 1080p." Recombu. N.p., 2016. Web. 20 Oct. 2016.