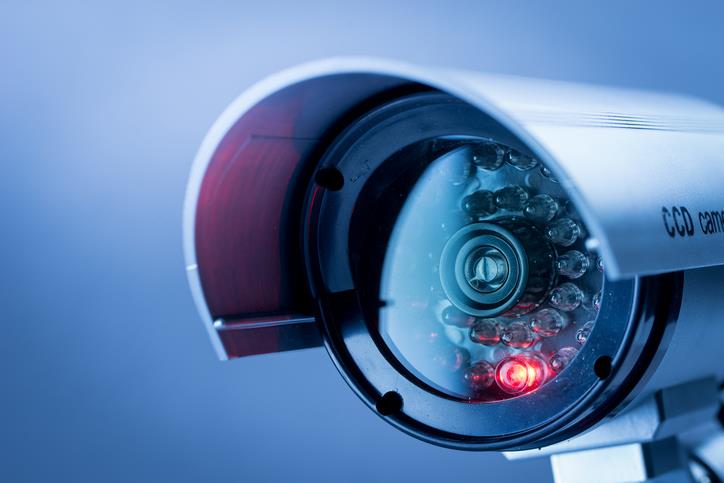 Five years ago, I was the victim of a home robbery. My husband had just inherited 12 antique guns from his grandfather. These guns were stolen, vanishing into the criminal underbelly of society. Our home computer was taken, and along with it, all our electronic accounting files for my husband's small business. On top of that, we had recently sold an old vehicle and had $3,000 in cash stolen.
Our front door was broken down. I was thankful I had our dogs with me in the car that day. The criminals smoked in our house, depositing their cigarette ashes across our floor. It took me days to clean up everything, as they tossed our entire house into complete disarray, tearing closets, bathrooms, beds and drawers apart.
I was left feeling empty, violated and unprotected. It was one of the worst feelings I have ever experienced, and the effects were long-lasting and long-reaching.
We immediately installed a security system, but the detective on our case advised us to go one step further and have a security company install video cameras. He told us that cameras people install themselves could not be used in many courtrooms as evidence. These cameras need to be managed by a company that specializes in security systems. He said that amateur camera systems could be altered, which is why most judges in our area would not accept their footage.
With so many security cameras on the market, how do you find the best one to fit your needs? At the very least, you want to look for these two pre-requisites.
You want a security system that provides video in case your house is ever broken into. No one ever wants to be a victim, which is why it is necessary to take precautions to help decrease these chances.
Always use a certified security company that specializes in installing cameras and equipment. You want to make sure if that if your home is ever robbed and you capture the criminals on video, this footage is admissible in a court of law.
There are several different types of cameras. You can opt for indoor or outdoor cameras, or a mixture of both, which is what I highly recommend.
Imagine this scenario: you're at work and your phone buzzes. You look at your phone to see someone standing on your front door, ringing your doorbell. You don't recognize the person, which immediately piques your interest. You have two options. You can simply ignore this stranger and hope the person goes away or you can gently enable the sound and tell the person you're unavailable or not interested. The second option sounds more believable, as it makes the person think you're home and using an intercom system.
Now, this doesn't mean you prevented your home from being robbed. After all, the person could be a census taker. You can follow every piece of expert advice to help avoid home robberies, but some crimes are random, and anyone can become a victim. What you can do is implement certain safety techniques to reduce your chances of becoming a statistic.
When looking to purchase or order security cameras from a security company, look for the following specifications:
Consider whether you want a wired or wireless system. Wired systems may be easier to install in new construction. Wireless may be better for older homes.
Opt for a compact design, as today's cameras are smaller than previous generations.
When choosing an outdoor camera, select one that is weather proof. You want a camera that will withstand rain, snow, wind and stormy conditions.
Cameras that have the pan and tilt capability will offer a broader range of views.
Resolution is also important. Higher clarity can help catch perpetrators if you are the victim of a home robbery.
When shopping for outdoor cameras, select one that includes Wi-Fi protected setup, as this helps provide secure wireless communication.
Outdoor systems should have power supplies included. This will make installation must easier.
As a bonus, Home Telecom offers a bundle discount, which allows you to easily include your home security, Internet, Video and phone on one plan and save some money in the process. It's the convenience of paying a single monthly bill and knowing that someone else is watching over your home, your safe place, your memories when you are not home.