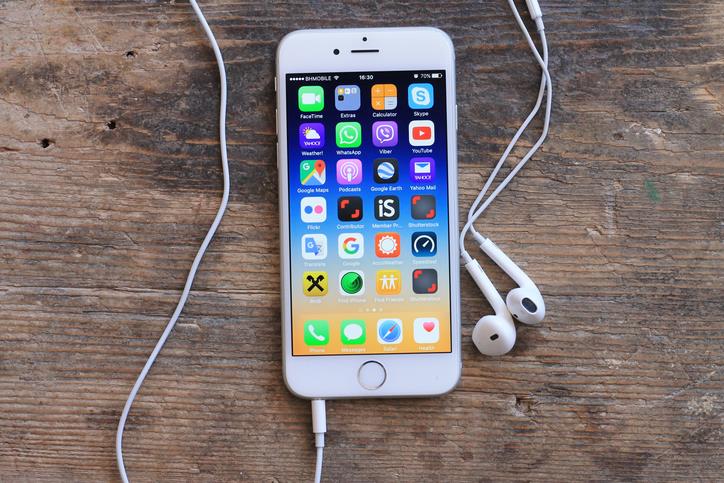 Is your Smartphone running slowly and dragging you down? If so, there are several different ways that you can speed up your Smartphone and regain extra storage space.
The most common space-sucking culprits are photos, videos and apps. To determine what is taking up space on your iPhone, follow these simple steps:
Go to "Settings."
Click on "General."
Select "Storage & iCloud Usage."
The next screen will include a summary of your phone's physical storage and iCloud storage. You will notice how much space you still have available.
Click on "Manage Storage."
You will see a list of apps, which are ranked from those that take up the most space to those that take up the least.
Now that you can see the amount of storage within each app, including those within "Photos & Camera," you can work on figuring out a plan of action.
One of the simplest ways to free up local space on the iPhone is to move files to the Cloud. For example, Apple offers 5GB of space free, but if you want to upgrade, you can increase your storage size to 50GB for $0.99 per month. Other website storage options include Google+ or Dropbox.
Another option is to change your photos to a smaller format and only have the full-resolution originals saved in the iCloud. To do this, follow these steps:
Go to "Settings."
Select "iCloud."
Make sure "Photos" is turned on.
Once it is, select "Optimize iPhone Storage."
To free up even more space, you can change your offline data settings. When you store reading material, music and podcasts to download for offline use, it may be taking up considerable space. Streaming videos and music may eat into your cellular data, but it will save you valuable space on your phone.
Texts can be stored for 30 days, one year or forever. Consider how lengthy text messages are and how many photo attachments they include. To modify this setting:
Go to "Settings."
Click on "Messages."
Select your desired length of time to retain messages.
All the websites you browse are stored in your temporary files and cache. To empty temporary files and clear the cache, follow these steps:
Go to "Settings."
Select "Safari."
Choose "Clear History and Website Data."
You can also reset your device, which will clear the RAM and cache. Simply hold down the power and Home button for approximately 10 seconds. The Apple logo will appear, and the phone will restart.
Other important tips for freeing up space on your Smartphone include deleting apps that you don't use. An app may have been the latest and greatest last year, but if you have not used it for several months, just delete it. Remember, you can always download it again later.
Songs can take up a considerable amount of space, too. Keep skipping through a few songs that are played out? Go through your playlist and delete specific songs.
Click on the Music app.
Tap "Songs."
Tap and hold the song you want to delete.
A screen will appear that allows you to select "Remove."
If you have a separate MP3 device, it might be best to remove all music from your Smartphone. To accomplish this, follow these steps:
Click on "Settings."
Select "General."
Select "Storage & iCloud Usage."
Click "Manage Storage."
Tap "Music."
Select "Edit" in the upper right corner.
Tap on the red minus icon that is located next to "All Songs."
Select "Delete."
Saving voicemails might be convenient, but they can take up a lot of space. Go ahead and delete some of those old voicemails.
There are many apps on the market, including PhoneClean that you can download to help clear up space on your Smartphone. These types of programs delete unwanted data and files.
Most importantly, just remember to backup your iPhone before you delete anything.