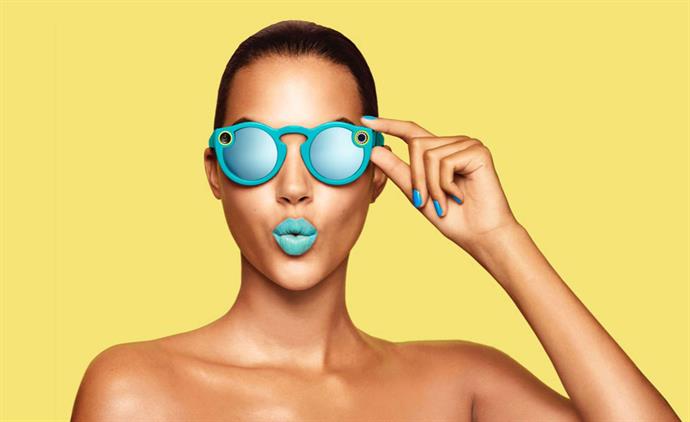 If you are always looking for a new way to preserve your memories or simply want to capture your favorite adventures on camera, the new Snapchat Spectacles are the perfect accessory.
Have you ever wanted to capture the moment your dog sees you from a long day at work, only to be hindered by a camera-shy pet or one that is so hyper he makes it impossible for you to hold your phone and offer a belly rub at the same time? Well, never fear ... the new Snapchat Spectacles are here!
Hold on.. What is Snapchat? Snapchat is the popular mobile app that allows people to send pictures and videos, which self-destruct just 10 seconds after viewing them. Snapchat also has a dual purpose as a messaging app. People can take a photo or video, add a doodle, caption or add a filter or lens over the top and quickly send their finished masterpiece to a friend. Snapchat also has the unique feature that lets you Snap your story, which combines 24 hours of Snaps and then broadcasts them your followers, or even the world.
Snapchat is especially popular among teenagers and Millennials. However, it is acquiring new users from a broad demographic every day.
Introducing Snapchat Spectacles! To capitalize on Snapchat's massive popularity, they have created Snapchat Spectacles. These fun "sunglasses" have a built-in button that you can press to take a 10-second Snap. The button is located on one side and the built-in camera on the other side. The button itself will light up to show friends that you are in the process of Snapping.
These spectacles are wireless and can instantly add your latest Snaps to Memories on Snapchat. As an added convenience, the spectacles charge in their case, which makes it easy to have your Snapchat Spectacles ready at a moment's notice.
Just think about how you can take advantage of all those fun-filled moments with friends, kids and family and not worry about holding up your phone for videos. You can easily video your latest adventures, whether you're showcasing your latest workout, marathon, dog walking excursion, singing with your kids or giving people a glimpse into your new apartment digs.
Just remember that to run Snapchat Spectacles, you need to have an iPhone 5 or later and be running at least iOS 8. If you have an Android, it needs to be a 4.3 and above and have Wi-Fi Direct and BLE.