We are marking our calendars for some big movie releases On Demand this upcoming March and April, and we want you to join in on the fun!
---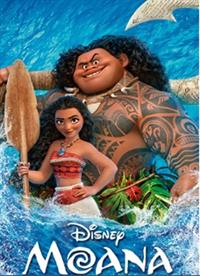 Moana – This fun animated film takes place in Ancient Polynesia. A terrible curse incurred by the powerful Demigod Maui reaches a Chieftain's daughter's island. She goes to the Ocean to seek help and find the Demigod, hoping to make things right. This movie features Dwayne Johnson and Auli'i Cravalho and is available March 7.
Did you know? This movie was Disney's 56th animated feature film. When Moana is born, the "Circle of Life" song from "The Lion King" plays. Auli'i Cravalho is the youngest person - at 14 years old - to be the voice of a Disney Princess.
---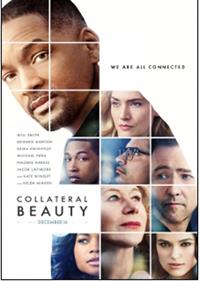 Collateral Beauty – Starring Will Smith, this drama highlights the life of a man who has experienced a tragedy. He begins to question the universe by writing to Death, Time and Love. He receives unexpected answers and begins to see how life interlocks. Mark your calendar for March 14 to see this movie.
Did you know? This movie was directed by David Frankel whose credits include "Marley & Me" and "The Devil Wears Prada."
---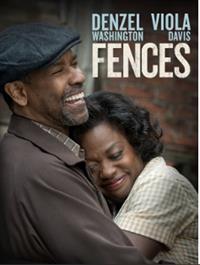 Fences – Starring Denzel Washington, this movie highlights the story of a working-class African-American father that is raising his family in the 1950s. This movie is available On Demand on March 14.
Did you know? "Fences" originally opened on Broadway in 1987. It was the winner of the Tony Awards for Best Play and Best Actor, James Earl Jones, and included Best Featured Actress, Mary Alice.
---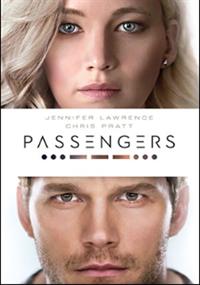 Passengers – Featuring the loveable Jennifer Lawrence and Chris Pratt, this movie follows the story of a spacecraft that is traveling to a distant colony planet. It is transporting thousands of people, but a sleep chamber malfunctions, which awakens Lawrence and Pratt 90 years early. Mark your calendar for March 14.
Did you know? The movie poster features symbols under the title – dot dot dot, dash dash dash, dot dot dot. This is Morse Code for S.O.S.
---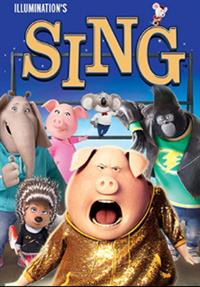 Sing – This animated film has audiences grooving and dancing. The story follows humanoid animals. A struggling theater puts on a singing competition, and the finalists' lives are forever changed. This movie features the voices of Reese Witherspoon, Matthew McConaughey and Seth MacFarlane. It is available On Demand March 21.
Did you know? This movie features a whopping 85 hit songs spanning from the 1940s to today.
---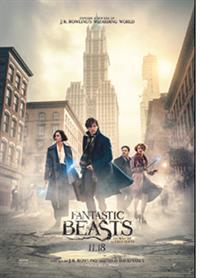 Fantastic Beasts and Where to Find Them – J.K. Rowling fans can rejoice! This long-awaited hit movie follows the adventure of Newt Scamander in New York's hidden community of witches and wizards. This movie takes place 70 years before Harry Potter and friends read his book at Hogwarts. This movie stars Eddie Redmayne and is available to magically purchase On Demand March 28.
Did you know? Eddie Redmayne auditioned for the role of Tom Riddle in "Harry Potter and the Chamber of Secrets" in 2002. Unfortunately, for him, he was turned down after reading one line. While "Fantastic Beasts and Where to Find Them" was intended to be a trilogy, it has now been confirmed it will be a five-part movie series.
---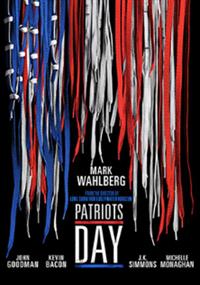 Patriots Day – Starring Mark Wahlberg and Michelle Monaghan, this movie highlights the story of the 2013 Boston Marathon bombing and the aftermath of hunting down the terrorists. It is available March 28.
Did you know? Mark Wahlberg is a native Bostonian. He was born in Dorchester.
---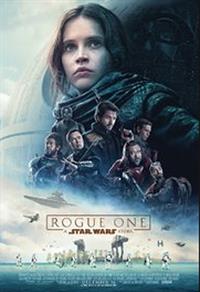 Rogue One: A Star Wars Story – This movie marks significant roles for actors Felicity Jones and Diego Luna. The movie takes place before the original Star Wars, but after Star Wars: Episodes I, II and III. The Rebel Alliance takes on the difficult task of stealing the plans for the Death Star, which prepares the way for "Star Wars: A New Hope," the epic 1977 masterpiece that launched Star Wars to fame. Mark your calendars for April 4 to see the new addition to the Star Wars story.
Did you know? This is the first Star Wars film to date that has no mention of "Skywalker." James Earl Jones makes another appearance in the Star Wars franchise to dub the voice of Darth Vader.
---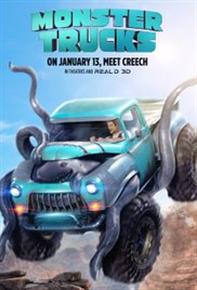 Monster Trucks – A geologist working for an oil drilling company in a small town detects what could be an ecosystem. But something mysterious is removing the fuel tanks off vehicles. Later we learn it is a slug-like creature that requires oil for nourishment. The creature enters the chassis of a truck that the main character, Tripp, is working on and makes it move. This imaginative take on monster trucks is available April 11.
Did you know? Five different green 1950s-era Dodge trucks were designed for this movie. One truck featured the engine in the pickup bed, which allowed the truck to be driven from a position under the hood. This allowed the truck to be driven without anyone seeing the driver.
---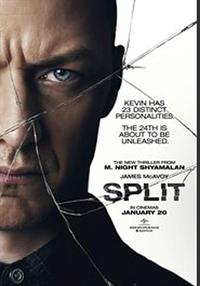 Split – Starring James McAvoy and Anya Taylor-Joy, this M. Night Shyamalan thriller revolves around three girls being kidnapped by a man that has 23 distinct personalities. They must escape before his 24th personality emerges. You can order this movie On Demand April 18.
Did you know? Production could not reach an agreement with Joaquin Phoenix for the lead, which is why James McAvoy was cast in the role. M. Night Shyamalan said that shooting this film was the most challenging of his entire career, which includes "The Sixth Sense" and "The Village."