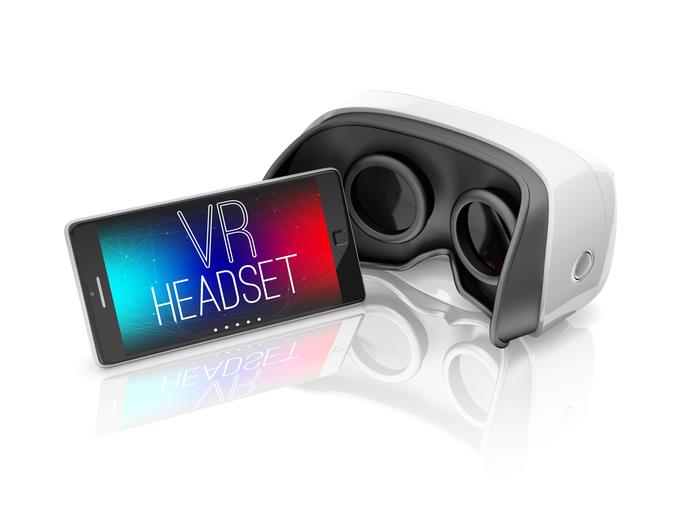 No one can deny that virtual reality (VR) is smokin' hot. Whether you're shopping for a car or house, VR transports buyers into a virtual environment where they can walk around a car or through the inside of a house.
There are several different VR programs that work well on your iPhone. While Daydream, Samsung's Gear VR and Google's Cardboard get rave reviews, some people don't even realize that Apple has completely embraced the world of augmented reality (AR).
To explore some of Apple's VR apps, all you need is a VR headset, which is easy to purchase online.
Home Telecom has put together a list of must-have VR apps for your iPhone.
Google Street View – Have you ever wanted to tour Paris or take a stroll around Tokyo? Thanks to this app you can visit nearly any city in the world, walk around using the Street View and even create your own collection of 360-degree "photo spheres."
Jaunt VR – This interface specializes in offering 360-degree virtual reality videos, which includes a wide array of genres, such as music, sports, film and travel.
NYT VR – The New York Times has jumped on board the sizzling VR trend. The "Eponymous App" features a collection of exclusive cinematic experiences, including a virtual visit to planet Pluto, climbing to the top of 1 World Trade Center and even chronicles children displaced by war in some heartwarming documentaries.
Relax VR – The yoga of VR, "Relax VR: Rest and Meditation" mentally transports you to photo-realistic locales, various serene views, guided meditation and even meditative music. It's a great way to unwind and relax.
Orbulus Special Edition – This program features 360-degree photo spheres. The collection is enhanced with music or sound. One awesome feature of this app is that if you want to choose a sphere, you only need to focus on it for a few seconds, and it will recognize your selection. Once inside the sphere, you can zoom in or out by simply tilting your head. We recommend checking out San Francisco, Washington D.C. or Hong Kong.
Star Chart VR – This "VR planetarium" lets you experience our solar system in an entirely mind-blowing way. Focus on any constellation, moon or planet or only look around at the stars. Once the app registers what you're looking at, it will provide you with detailed information.
Virtual Reality Moon – If you've ever dreamed of going to the moon, this app is the next best (and cost efficient!) thing. Transport yourself to the moon's surface, view the International Space Station and Earth, walk around and get a feel for the spine-tingling awe that Neil Armstrong and Buzz Aldrin experienced in 1969.
USA Today VR Stories – If you've ever wanted to experience a variety of feature and new stories in 360 degrees, this app is for you. Videos range in length from under one minute to 9 minutes. You can opt to download or stream them. Take a mule ride through the Grand Canyon or take a guided tour through Yosemite.
YouTube – Exploding with 360-degree and VR videos, you can search for keywords "360" or "VR." YouTube even has a "360 Channel," and all YouTube videos offer a VR mode.
Take a walk on the wild side and experience Smartphone VR today. We have a feeling you'll be experiencing – and reaching out – in a whole new way.