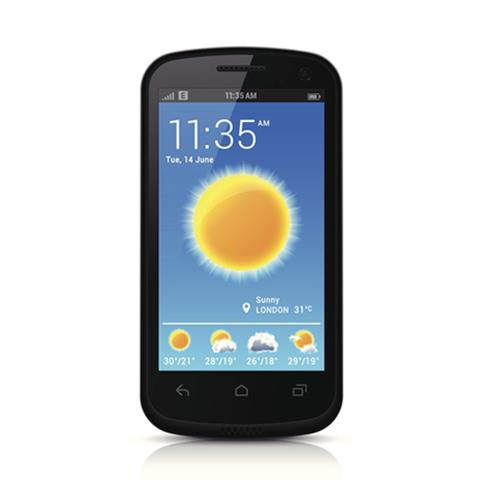 There is no denying that technology has come a long way. No longer are people at the mercy of tuning into the news or reading the newspaper for the local weather forecast. Today, there are several different weather apps for Smartphones and tablets that can make your life easier. Whether you are looking for a general weather app or one that features the latest pollen counts, Home Telecom has you covered.
Best for Everyday Weather – If you're looking for a general weather app that highlights weekend and hourly weather forecasts, check out AccuWeather. This app will give you current conditions and the day's high and low temperatures. The MinuteCast features a view that allows you to see the weather over the next 120 minutes, so you know when you'll get sunny skies or buckets of rain. This app also includes the humidity and UV index, which is awesome for planning trips to the beach. You can even set up extreme weather alerts, which pushes notifications to your device.
Best for Extreme Weather – The Red Cross Weather and Hazard Center features a severe weather forecast that lets you check unpredictable storms. It covers a wide range of conditions, including tsunamis and wildfires to thunderstorms. The Tornado by the American Red Cross app is an excellent app when there are government-issued tornado warnings, as it will even issue an all-clear alert when you can safely leave your home. It also includes a step-by-step guide for tornado safety, as well as highlighting how to prepare an emergency kit. Another good app for storms is Weather Underground. This app will send you notifications about lightning and extreme rain and will track warnings based on your phone's GPS location. Storm Radar is an app that delivers detailed data, such as humidity levels, temperatures, wind speed and direction, gusts, pressure, dew point, precipitation, visibility, historical average and record temperatures for specific days, and temperature highs and lows.
Best for Allergies – Hay fever sufferers can rejoice with the WebMD Allergy app that includes local forecasts for allergens. Creating a custom experience, this app tracks ragweed, grass, and tree pollen separately, which lets you select allergens based on if they are plant, dust or insect related. You can also record your symptoms in a tracker section, which is excellent if you're not sure about your exact allergies.
Best for Clothing – If you're not sure what to wear based on the weather, check out the Swackett app. This clever app features an illustrated avatar that includes style notes that suggests what to wear based on current and expected weather conditions. You'll even see water bottle and sunblock icons for days when you need to take extra care not to get dehydrated or sunburned. As a bonus, you can click on the "Tonight" button, which will provide advice for what to wear in the evenings.
Best for International Travel – The WeatherPro app tracks weather across the world – in as many as two million locations. You can select multiple forecast locations, which is ideal for when you are traveling. You can view a world map, which lets you browse international weather in various cities. The paid version also includes the ski forecasts for 17 countries, UV levels and weather temperatures for popular beaches.
Best for Boating – If you love boating, you can't live without the Yachting Weather app. It's an excellent tool for boating on flat lakes or sailing the high seas. It will deliver three-hour forecasts that include information about the waves, winds, the strength of gusts, wave height and direction, and an analysis of storm risks. You can view each day's sunrise and sunset times, as well as pressure and presence of clouds, rain or sun and current temperatures.
Best for Winter Sports – If you love winter vacations, check out OpenSnow, which features the temperature and snow resorts in Italy, Australia, France, Switzerland, Japan, Canada and the United States. You can view snowfall depth, daily snow conditions, a five-day snowfall calendar, resort cams, mountain cams, slope condition, the number of runs and lifts that are open and even the base depth of snow.