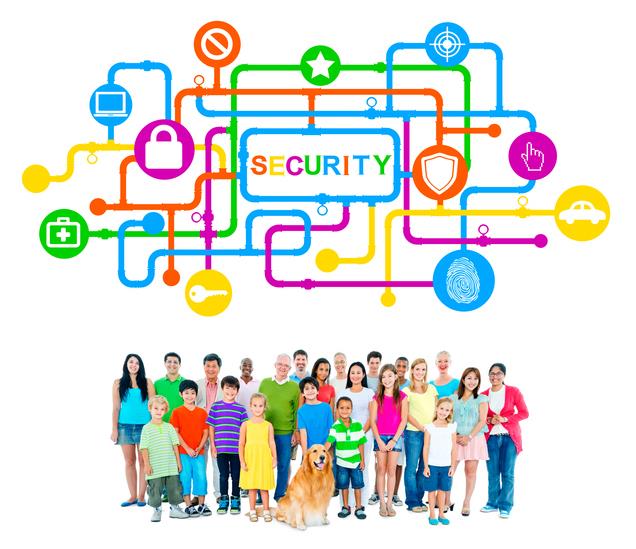 We understand that it's impossible to keep eyes on your kids at all times, especially while they're on summer vacation. That's why we recommend installing a quality security system that gives you an extra set of eyes to ensure your kids stay out of trouble and are safe this summer.
Window and Door Alarms
If you worry that your teen might sneak out of the house or that someone else may sneak in, consider opting for our window or door alarms. This means that if anyone opens one of your exterior doors or a window, an alarm will go off whether they are opened from the inside or outside.
There are two options for this type of system. You can either install an alarm system and not give your children the code or get a remote for your security system, which enables it at night. If your children need to enter or leave the house when no one is home, they will need the code to arm and disarm the system. However, if you get a remote control, you can turn the alarm on at night, which will prevent your teen from disabling the code and sneaking out.
Security Cameras
Setting up security cameras around your home and property is also an excellent idea. You can have the cameras go on during certain times of the day or night. Security cameras are a great way to monitor who your teen has over to the house while you're at work or running errands, timing when your child returns home safely from a friend's house, etc.
Additionally, security cameras are excellent for monitoring children's backyard activities, such as swimming pools. If you're ever worried about kids sneaking a dip in the swimming pool when no one is home or simply want to monitor them better from the comfort of your kitchen while you make dinner, a security camera can give you necessary peace of mind.
Wireless Controls
While it's light out in the summer, the winter months can be a different story. If your child has after-school activities, he/she may get home when it's starting to get dark. If so, it's nice to remotely activate outdoor and indoor lights with a wireless security system. You can make sure that your child always enters a well-lit home.
While your children may not be the biggest fans of having a home security system, you as parents can rest assured that you are keeping an eye on them, keeping them safe and monitoring their activities, so they stay out of trouble.