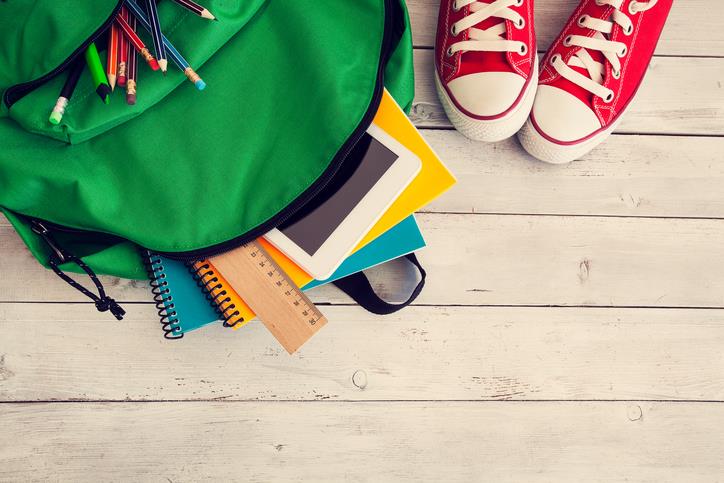 It's that time of year again, and kids are ready to go back to school. As a parent or grandparent, there are many things you can do to help prepare children for their upcoming school year and homework assignments. Aside from the obvious backpack, clothes and school supply shopping, you can help them take their Smartphone or tablet to the next level by downloading these homework apps.
MyHomework – This app makes it a breeze for kids to track their classes and homework assignments. When adding a test or assignment, kids can select which class and due date. It even includes a color-coded priority option so kids can learn to juggle their workload by low, medium or high priority. Parents can even see their kids' homework assignments by class, type or priority on the easy to view calendar. Additionally, this app allows classes to be organized by period or time, which makes it excellent for middle school, junior high, high school and college students. (Available for iPhone, Android, iPad, Windows 8, Web, Kindle; FREE)

My GradeBook – Student Grades (also known as My Grades and Homework) – If you want to track your kids' homework assignments and grades, this is the ideal app for kids in any grade. Simply add the course, instructor, units/credits, term and grade style (whether it's weighted or points-based) and grade scale. Your student can then add assignments, the due date and any notes. When the assignment is graded, it's easy to add the points and the app will calculate the overall class grade. It will also sync with Dropbox, which makes backing up assignments and data as easy as 1-2-3. (iPhone, iPad, Android; $0.99)

Meta-Calculator – For kids that need assistance with math, the days of having an expensive, heavy Texas Instrument calculator are over. This app is perfect for Pre-Algebra, Algebra 1, Algebra 2, Geometry, Trigonometry, Precalculus, Calculus, Chemistry, Physics, Biology, Statistics and Business and Finance classes. This app is an all-in-one matrix, statistics, graphing and scientific calculator. You can also connect online, which makes large math tasks easier to tackle. (iPhone, iPad, Android; FREE)

WolframAlpha – Perfect for students in advanced math, this app allows students to plug in a problem and easily get a solution. It can walk students through equations, giving them detailed steps for solving them. This may be a great addition to Mom and Dad's devices too when it comes to helping with homework. (iPhone, iPad, Android, Kindle, Nook; $2.99)

StudyBlue – If your child needs help with homework that includes studying for a test, this app is extremely helpful. You can create flashcards and it optimizes learning by tracking which flashcards have been mastered by students and which ones they need to focus on. Cards can be created in audio, text or image formats. (iPhone, Android; FREE)
If you're looking for a more expansive list that includes the top back-to-school gadgets, check these out:
MacBook Pro – Students of all ages can't go wrong with the latest MacBook Pro. Designed and built to last, the latest models pack a solid punch, long battery life and look so cool that kids will want to do their homework.

Laptop Lock – If your teen is out and about studying in libraries and getting free WiFi in coffee shops, consider purchasing a laptop lock. These sturdy cables feature a combination-lock set and make it more difficult for someone to physically steal a laptop. These locks slip into the laptop's security slot.

Kindle – Many assigned reading materials are easy to download and thanks to the Kindle, your child can tote around a much lighter backpack. As an added bonus, Kindles use a low-power e-paper display, which makes it capable of running without being plugged in for several days and reduces eye strain.

Smartphone Case – If your child has a Smartphone, protect this valuable technology with a scratch, scuff and drop-resistant case. You'll avoid many costly cracked screens.

Tablet – Tablets are convenient, easy for students to carry and provide hours of entertainment for children and older kids alike. The top rated tablets for students include Microsoft Surface Pro 4, Samsung Galaxy Tab S, Lenovo Yoga Book Android Tablet, Sony Xperia Z4 Tablet, Fire HD 10 Tablet with Alexa and the Apple iPad Air.
Make an investment in your children's futures by providing them with the latest tech gadgets and apps to help make their school years (and yours) easier and more educational!