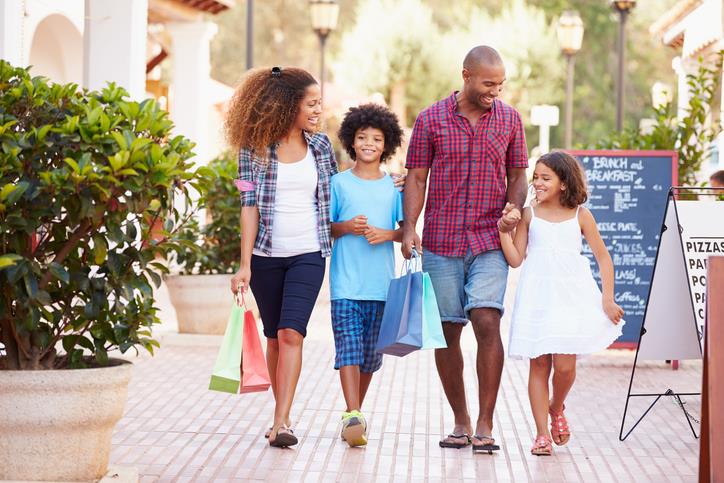 ATTENTION: It's time to mark your calendars for South Carolina's tax-free shopping weekend which runs from August 4 to August 6.
If you're getting ready for back to school shopping, the tax-free weekend is the time to hit all the stores! The state Department of Revenue announced that this tax-free weekend would also include approved school supply items, which means that you can save on local taxes and the state's 6% sales tax.
Over the last several years, the state calculates that shoppers have saved between $2 million to $3 million during tax-free weekend.
Here's just a short list of back to school items that you can save money on:
Clothing
Athletic uniforms or clothing
Bathing suits and trunks
Belt buckles
Belts and suspenders
Blouses
Boots
Bow ties
Coats
Costumes
Dresses
Earmuffs
Formal clothing
Graduation caps and gowns
Hair supplies (elastic ponytail holders, barrettes, bobby pins, hair bows, hair clips and headbands)
Handbags/purses
Hats
Jackets
Jeans
Leotards and tights
Pajamas
Pants
Prom dresses
Raincoats/rainwear
Roller skates
School uniforms
Scout uniforms
Shirts
Shoes (ballet, baseball, bicycle, boat, boots, bowling, cleated, cross trainers, flip-flops, football, golf, jazz, dance, soccer, track, in-line skates, ice skates, running, sandals, slippers, etc.)
Shorts
Skirts
Socks
Suits
Sweatpants, sweatshirts, sweatsuits, sweatbands
Sweaters
Ties/neckwear
T-shirts
Tuxedos
Underwear
School Supplies and Technology
Computer hardware and software service contracts sold in conjunction with computers
Computer software
Computers (computer parts and accessories, such as keyboards, computer monitors, scanners, etc., that are not sold in conjunction with a CPU are taxable)
Organizers and daily planners for school children
Personal Digital Assistants or PDAs (this does not apply to cell phones with a PDA, computer applications or similar components)
Printer supplies
Printers (replacement parts are taxable)
School supplies (pens, pencils, paper, binders, notebooks, books, blue books, bookbags, lunchboxes, musical instruments and calculators)
Dorm and Home
Bath mats, bath rugs, bath towels and washcloths
Bed linens, including bed skirts, box spring covers, dust ruffles, mattress pads, mattress toppers, pillow covers and shams, pillow cases, bed sheets and bed spreads
Blankets
Comforter sets, bed duvets and duvet covers
Pillows
Shower curtains and liners
Please note that furniture, eyewear, jewelry, cosmetics and layaway purchase are not exempt. Happy shopping!