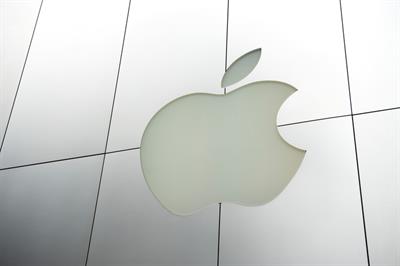 Apple's vision of a phone that is entirely a screen has finally arrived in the form of the iPhone X. This hyper-intelligent Smartphone responds to your voice, a tap and even a glance!
Stats and Features
We have the stats and features you're going to love on this latest, soon-to-be-released model.
The 5.8" Super Retina screen brings you bold and striking images.
2436x1125 resolution and 457 pixels per inch will delight your visual senses.
Distortion-free edges.
The OLED screen provides high brightness with a 1,000,000 to 1 contrast ratio.
True Tone technology, which includes an advanced 6-channel ambient light sensor that adjusts the white balance on the screen to match any color temperature of the light around you. This helps reduce eye strain by making pages appear as natural as those in print.
iPhone X will include HDR (High Dynamic Range) – Movies and videos will be amazing with this new feature.
Oleophobic coating on the screen makes it easy to wipe off fingerprints and smudges.
Cameras and sensors that enable Face ID.
Durable surgical-grade stainless steel casing.
The most durable glass on both the front and back of the phone.
Wireless charging means zero charging cables or headphone cords.
Dust resistant.
Rounded corners make the phone easier and more comfortable to hold.
More intuitive navigation that includes a single swipe to see the home page instead of the classic home button we're used to.
Secure Authentication means that your Face is now your new password. This feature works for unlocking, authenticating and paying features.
The camera will now include Portrait Lighting, which produces studio-quality lighting effects, sure to step up anyone's selfie game!
The True Depth camera will analyze more than 50 muscle movements and mirror these expressions using 12 different Animoji (animal emojis). Now you can find your inner robot, panda or pig!
With dual 12MP cameras, this model features higher optical image stabilization, which means you can take great pictures even in low-light conditions.
The optical zoom now features both wide-angle and telephoto cameras, which means you can zoom up to 10x for photos and 6x for videos.
The new A11 bionic is the smartest, most powerful chip that can produce 600 billion operations per second.
The all-new CPU is up to 70% faster, and the two performance cores register 25% faster than previous models.
The extended battery lasts up to two hours longer than the iPhone 7.
The three-core GPU is 30% faster than the A10 Fusion.
Augmented Reality is here, and the A11 Bionic powers make this experience even more powerful in games and apps.
You can preorder the iPhone X on October 27th, and it will be available in stores on November 3rd. We can't wait!