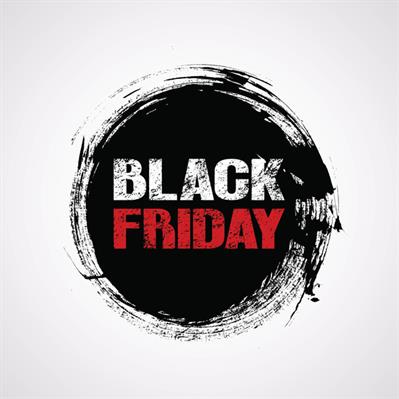 Home Telecom wants you to make the most of your high-speed internet, cable and telephone services with the best electronics on the market.
Here's a list of THE electronic goods to keep an eye out for this Black Friday!
Best 4K TVs of 2017
If you are looking to pick up a smoking hot deal on TVs this Black Friday, here's a list of the top TVs for 2017:
LG OLEDC7P – This TV has the best picture and quality (if money's no object). However, we anticipate that the price of this model will drop this year. This best-performing TV from CNet.com delivers perfect black levels, accurate color, wide viewing angles and has a great bright-room picture. It's compatible with HDR formats and the HDR image quality is simply striking. It's the best TV they've ever tested.
TCL P Series Roku TV – This TV has excellent image quality and is the best Smart TV on the market. It's only available in the 55".
Vizio M-Series – This model rates the best mid-priced 4K TV. It offers high-performance and is very well equipped.
Vizio P-Series – A little more expensive, this is the perfect TV for those that can't afford the OLED TV, but still want excellent quality.
Best Routers
Home Telecom offers routers that are built-into our Cable Modems (Hello, MyWiFi!), but if you'd rather purchase your own router, we have put together the ultimate list! Home Telecom recommends purchasing a router that has 802.11 AC compatibility. That being said, here's a list of CNet.com's top routers.
Asus RT-AC88U – The Cadillac of routers is here. This router offers 8 Gigabit LAN ports and even provides top Wi-Fi performance. It's perfect for anyone with a small or large home office or for gamers.
Synology RT2600ac – This router lets you quickly create a home network and has advanced features.
Asus ROG Rapture GT-AC5300 – This is the ultimate Wi-Fi router for geeks and hardcore gamers.
Amped Wireless Ally Plus Whole-Home Smart Wi-Fi System – This router is superb for a large home but works well for both novice and advanced users alike.
Best Laptops
Home Telecom wants to highlight some of the year's top laptop models – both PC and Mac make the list.
HP Spectre x360 (13", 2017) – This model is similar to the 15.6" version and offers impressive design and performance.
Apple MacBook Pro with Touch Bar (15", 2017) – This MacBook delivers with impressive performance and the biggest screen possible.
Apple MacBook Pro with Touch Bar (13", 2016) – This powerful laptop doesn't disappoint when it comes to being user-friendly.
Microsoft Surface Pro (2017) – The Surface Pro received a big update, getting better battery life.
Best Desktop Computers
If you want a more traditional computer and are looking for a desktop, keep an eye out for one of these models to go on sale over Black Friday.
Apple iMac (27", 2017) – The new iMac offers the best features and performance for those that are looking for a desktop model.
HP Envy Curved All-in-One 34 (2017) – Elegant and functional, this design is a heavy hitter for families.
Dell XPS 27 (2017) – Dell updated this model to include a fantastic display and superb sound system.
Falcon Northwest Tiki – Virtual reality developers use Tiki desktops to build their VR experiences. These systems are pricey but don't take up a lot of room.
Best Video Game Consoles
If you or your child is in the market for a new gaming console, check out these models to get the best experience.
Sony PlayStation 4 Pro – This model continues to improve with new releases. It also features a "boost mode."
Sony PlayStation 4 Slim – This is a great budget-friendly console that isn't quite as good as the PS4 Pro.
Microsoft Xbox One S – This is the must-have model for anyone that has never owned an X-Box.
Nintendo 2DS XL – The new model delivers an excellent portable gaming experience at a relatively reasonable price point.