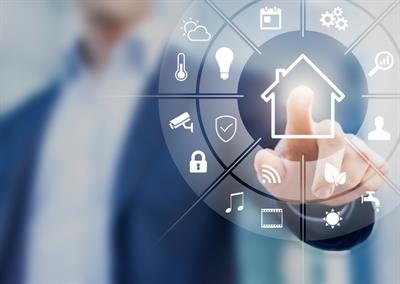 If you're thinking about upgrading your home to HomeSmart this holiday season, we want you to consider all the reasons why you should give your family the gift of safety. HomeSmart is more than just a security system; it's the peace of mind your family has been craving.
Security
Home burglaries are on the rise as crime increases across the nation. Shouldn't you take the time to protect your family? Here's how HomeSmart can help keep your home safe and secure.
24/7 Home Security Monitoring – We have experts that monitor your home's system 24/7, which means that if an alarm goes off, emergency personnel are immediately contacted.
Fire Monitoring – If the fire alarm goes off, our experts call this into your local fire department.
CO Monitoring – If the Carbon Monoxide levels are too high, an alarm is triggered so you can easily remedy the situation. These alarms are set to activate at fewer PPMs than when flu-like symptoms appear in humans, which gives you time to avoid becoming sick.
Peace of Mind
HomeSmart gives you the necessary peace of mind to know that your family is safe. You can receive text and email alerts when your children arrive home, a package is delivered and much more. Our video monitoring services are perfect for helping you keep a visual eye on your home while you're away as you can easily view live footage from your computer, Smartphone or tablet. You can even keep an eye on Fido with our system, which offers up to six cameras and real-time notifications.
Convenience
The options with today's HomeSmart home automation systems are limitless.
Remote Access – Remotely arm, disarm or check the status of your security system on your Smartphone. You can even receive notifications when the system has been armed or disarmed, so you know when your children leave for school and return home.
Remote Locking – We've all done it before – left home and we can't remember if we closed the garage door or locked the doors. Instead of turning around and going back home to double check, the system makes it easy to remotely close your garage door and lock your home via your Smartphone. No more wasting time and being late for work.
Thermostat – Never again will you waste money on heating or air conditioning an empty home. You can easily change the settings on your phone and start saving money by conserving valuable energy.
Lights – You can stop coming up to a dark home. Now you can turn on the lights in your home from your SmartPhone, will make it safer and easier to unload the kids, the dog, and even your groceries.
Smart Appliances – Now you can connect your Smart appliances and heat up your oven before you get home, run your dishwasher, check your groceries in your refrigerator, start a load of laundry or fluff up clothes in your dryer all with Smart apps.
To give your home an upgrade and start taking advantage of all these convenient features, visit our site to get started!