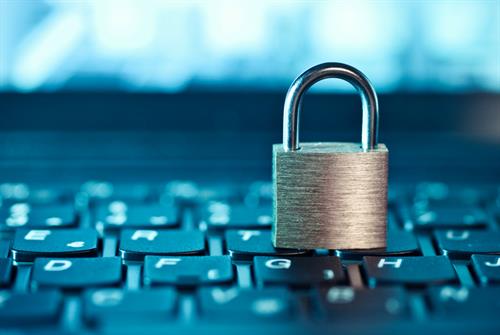 Internet thieves are sneaky and clever. Each year millions of people are defrauded by schemes. Whether thieves use new technology or combine today's tools with old tricks, here are some tips to help you avoid becoming a victim of internet fraud.

Be Alert – Spot scammers, which often try to pose as someone you trust, such as a family member, church friend, charity, government official or even a company you regularly do business with.
Caller ID – Don't believe Caller ID. Technology has made it easier for scammers to fake numbers and names on Caller ID. If someone calls you asking for personal information or money, just hang up. Don't ever call back the number on Caller ID. Always call the number you know is genuine.
Robocalls – If you hear a recorded sales pitch when you answer the phone, hang up. You can report this to the FTC as these are illegal and are often trying to sell bogus products. Never press 1 to speak to someone or get your name removed from the list. This can encourage more calls.
Online Searches – When searching for something on Google, type in the product name or company with words such as "complaint," "review" or "scam." You can even enter phone numbers to see if they are associated with scams.
Payments – Consider how you pay. Credit cards generally offer significant fraud protection, but other methods don't, such as wiring money or reloadable cards such as Reloadit, Vanilla or MoneyPak. Honest companies or government offices will never require you make payments via these methods.
Upfront Payments – Common scams include paying upfront for services, such as loan offers, debt relief, a job or mortgage assistance services. Some scams claim that you've won a prize but need to pay a small fee or taxes before claiming it.
Talk to Someone – If a situation doesn't feel right, talk to someone. Do an online search, consult an expert, read a story or just run it past a friend.
Free Trial Offers – Be very skeptical about free trial offers. While some companies use these to encourage you to sign up for products, they will likely bill you monthly until you cancel. Before agreeing to a free trial, do your due diligence and research the company and their cancellation fees.
Fake Checks – While banks are required to make the funds from deposited checks available within a couple of days, uncovering a fake or bounced check can take several weeks. If you overspend, you can be responsible for repaying the bank. Don't deposit a check unless you know it's from a reputable source.
Scam Alerts – Visit the FTC and sign up for free scam alert emails. They will send you the latest advice and tips about scams directly to your inbox.

Home Telecom offers customers a complimentary download of the award-winning Trend Micro Security. This program can help detect viruses, safeguards against email scams, etc. It's ever-evolving, so it helps learn what threats are online and provides maximum security to protect you and your family.