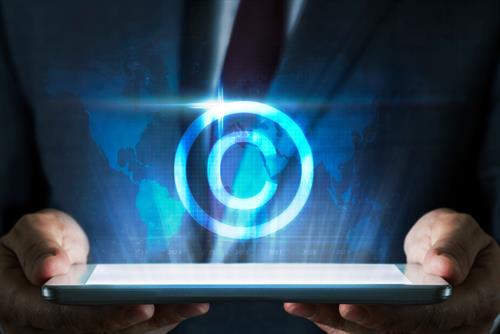 Video piracy is a HUGE issue. Digital TV Research predicts that the U.S. will experience upwards of $11.6 billion in lost revenues due to video piracy by 2022. That's a staggering increase from the $2 billion in 2016.

Several ransom demands also contribute to illegal downloads. Last year, Netflix was extorted, coughing up $50,000 to a hacker that ended up leaking episodes of "Orange Is the New Black," despite the fact that Netflix complied with demands and paid the ransom. Then HBO experienced a near-record number of illegal downloads for "Game of Thrones" that were the result of a similar leak. Not even Disney is impervious to thievery. Walt Disney Company had "Pirates of the Caribbean: Dead Men Tell No Tales" stolen even before its theatrical release.

Some people chalk this up to big corporations losing money and don't understand that piracy is wrong and illegal. If you worked hard to produce and create something, how would you feel if someone stole it? Downloading movies and videos through piracy sites without paying is the equivalent of stealing in this digital age we are living in.

Big media companies are joining forces. They created the Alliance of Creativity and Entertainment (ACE) to help curb the growing trend of online piracy. Members include AMC Networks, Amazon, Warner Bros, The Walt Disney Company, BBC Worldwide, CB, Univision, HBO, Hulu, Twentieth Century Fox, Televisa, Lionsgate, Netflix, Metro-Goldwyn-Mayer (MGM), Telemundo, Star India, NBCUniversal, Sony Pictures Entertainment, Paramount Pictures and Sky.

The Motion Picture Association of America is now tracking the sources for pirated TV shows and films. They have abandoned their search for physical marketplaces and are now solely focusing on online markets.

Are you wondering if you should have anything to worry about? Are you thinking to yourself, "what exactly are copyrighted and trademarked materials?"

A copyright is a type of intellectual property protection granted by a specific set of laws in the U.S. This protection is available for original works, whether published or unpublished, by an author that is in a fixed tangible form. This can include paintings, live performances, movies, software, photographs and literary works. This law intends to protect the effort, time and creativity of the work's creator. If a person or company has a copyright, they own the exclusive rights to:

Reproduce their work
Distribute copies of the work by lease, sale or ownership
Prepare "derivative works" or spin offs based on the original work
Display the work publicly
Perform the work publicly

Conversely, yet similarly, a trademark is a registered symbol, word or words that are used by a company or product. This can include a logo, brand, symbol, badge, crest, stamp, mark, sign or even monogram. While copyrights can expire after so many years, a trademark can last forever. Registration is not even mandatory, as trademarks can be established under common law rights.

While you may think that downloading or pirating a copy of the latest hit TV show, movie or music album doesn't harm people, IT'S ILLEGAL. It's important to know that the government has watchful eyes on the organizations behind these unlawful crimes.

Interested in learning more about Home Telecom's Acceptable Use Policy? You can read more here.