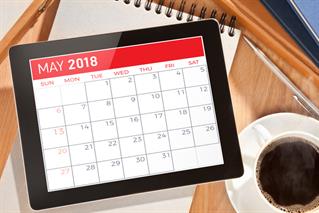 Google Calendar is one of the most straightforward and most used online calendars for business and personal scheduling. But, are you getting the most out of your Google Calendar?
Home Telecom has put together some tips to help you get the most from Google Calendar.
Video Conferencing – Did you know that Google offers the convenience of adding a Google Hangout to every appointment? It's integrated into every calendar so if you want the recipient to have a conferencing link, just select "Add Conferencing" and then choose "Hangouts." The recipient can easily click the link when the meeting begins and join the video call.
Find Time – It's easy to create an event and then find attendee's free time on their calendars. Simply click on the "find the time" tab when scheduling an appointment.
Working Hours – Do you have set working hours and get tired of explaining to people that their invitation falls outside those times? Google has a scheduling feature that allows you to "warn people when they invite me to an event outside my working hours." Set your hours and then people can invite you at appropriate times.
Daily Agenda – If you want to receive an email with your entire daily agenda, under general notifications, choose "daily agenda" box and then select "email." You'll have the convenience of waking up to a daily email that lists your entire schedule.
Speak Appointments – Hate typing appointments on your phone? Google knows this can be a hassle, which is why they added a voice command feature. Tap the Google icon and say, "create event." It will walk you through some questions to help name the event and give a location. If you would rather do this from your desktop or Chrome, make sure this feature is enabled.
Embed Calendar – Depending on your work, it may be easier to embed your professional calendar on a website. It can show your available time for scheduling appointments without listing any specific details.
Group Calendars – Use multiple calendars to help organize your personal and business life. You can also opt to share certain calendars with specific people, such as only sharing your work calendar with your boss and forgo sharing all your personal appointments.
Time Zones – Calendars will adjust when traveling to a new time zone. To prevent messing up appointments in different time zones, add more time zones and you can also view a world clock in the time zone you choose.
Personal Calendars – If you have a Smartphone you can opt to view your personal and work calendars (color-coded to separate the two) on the same screen.
Work Hours – For work calendars, only show the hours you work. Inactive times are easy to hide under settings.