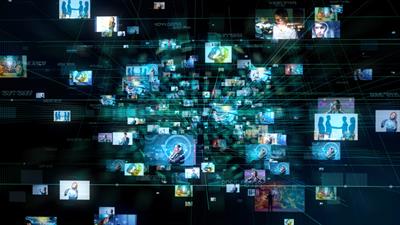 Have you ever wondered why one of your social posts attracts tons of likes, while others don't gain any traction?
Using modern-day artificial intelligence, Tomorrow's World developed a chatbot that analyzes social images and then predicts their influence on Instagram. Certain images have an impact on emotion, and the key elements include the subject's visible emotion, landmarks and even color palette.
The chatbot system they developed uses Facebook Messenger to analyze how much traction posts gain on Instagram.
Now that we know there's a science behind predicting how posts can be interacted with, both people and businesses can further create posts that will be socially engaging.
While today's technology allows us to measure impressions, clicks and conversations, we don't always know how ads and campaigns are doing beyond those statistics. By using AI to analyze images, companies can identify visual influencers, which typically takes a substantial amount of research. This means that image analysis will be easier, faster and far more effective going forward.
Companies can now start focusing on finding images that contain the necessary places, products or actions to make them successful.
AI helps marketers analyze data and predict information that is extremely valuable for narrowing down their target market. Understanding more about their consumers, companies can better target their desired audience with AI data.
Ultimately, it's up to marketers to interpret the data and find images and social content that matches the information to create an effective campaign. While AI can help marketers sort through billions of images and understand how to best visually connect with their audience, it's still important for companies to monitor their audience's interests, use of products and conversations.
As AI continues to evolve, marketers will be able to use complex algorithms to analyze the data to connect with consumers. Additionally, while AI is an excellent tool for marketers, it still can't express human emotion, which is why having a "human touch" is still an important component in a business' success.