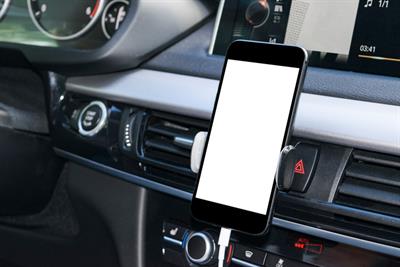 Summer is in full swing and chances are that your camera is an important part of your vacations, as you want to capture every fun-filled moment, while also staying in touch with work, family, friends and your kids.
Here's a list of top mobile accessories for your cell phone.
Solar Power Bank– If you love camping or hiking trips, where you need to get away from work and electronics, but need to keep your device charged for emergencies, opt for this solar power bank. While charging your phone over a traditional electric grid is faster, this portable version makes it possible to charge devices while in the great outdoors.
Waterproof Phone Case– If you plan to vacation near the beach, lake or river, do yourself a favor and get a waterproof phone case. The protective cover isn't compatible with checking your email, but it will keep your device safe in case you get it wet.
Universal Power Adapter– While the U.S. has a traditional power adapter, did you know that worldwide there are more than 15 different types? If you plan to travel outside the U.S. this summer, make the investment in a portable universal power adapter.
Car Mount and Charger– If you're taking an extended road trip, opt for a car mount and charger. It's as easy as setting up the mount and then you can use voice commands to access your phone. This accessory is ideal for hands free driving.
Pocket Projector– These tiny projectors are great for having a mini-theater on the go, keeping kids entertained for hours in hotel rooms. Simply put a movie on your phone, pair with the projector, dim the lights and close the curtains and a personalized mini theater will pop up.
Smart Watch– Smart Watches are great so you don't need to constantly check your phone for messages or directions while you're spending time sightseeing. If your wrist buzzes, you have a message. Yes, it's as simple as that.
Wireless Headphones– Wireless sports earphones are designed to take more abuse than the standard plug-in earphones. They are also more resistant to sweat, which makes them great for long outdoor tropical hikes. As an added bonus, wireless headphones make a great travel companion for long plane rides or even for teens on road trips.
Adjustable Tripod– If your hands aren't quite as steady these days but you want to capture some awesome photos this summer, opt for an adjustable tripod. You'll get some amazing picture of sunsets and as an added bonus, they're also perfect for using the self timer for large family photos.
Selfie Sticks– If you only need to capture a few people or yourself, invest in a selfie stick. By holding your phone at a greater distance, you can easily capture wider shots and angles, which means that you'll get more memorable vacation photos this summer.
Mini Camera Drone– If you want some especially scenic pictures this summer, consider an inexpensive mini camera drone, which can range from $25 to $200.