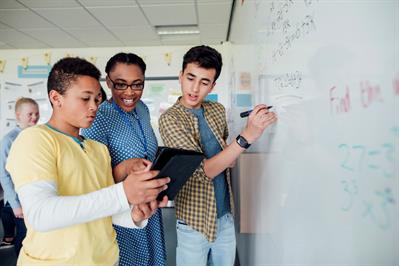 The Foundation for Rural Service has announced their second Rural Youth App Challenge for Spring 2019. The Foundation was established in 1994 as a unique partnership with telecommunications companies to bring education, programs and products to rural communities.
What is the challenge?
Students in rural areas will be challenged to create the concept of a mobile app that in some way helps their communities. The rules of the contest will be:
The student must come up with an original app concept and support it. The winners will be judged on presentation and research, with no real application development required.
The app must not already exist and be possible in a theoretical sense. Similar applications to those that exist can be used.
Entries are due by no later than March 1st, 2019 with the winner being announced April 1st, 2019.
Who can participate?
Students must be in grades 7 through 12 and may work in teams. At least one team member must live in an area that is serviced by a NTCA member company of the Rural Broadband Association, which Home Telecom is. Students that live in a Home Telecom area are welcome and encouraged to apply!
What will the winners receive?
The winners of the challenge will receive an amazing prize of $1,000 in gift cards and Codecademy scholarships.
To learn more, please visit the Foundation for Rural Service.