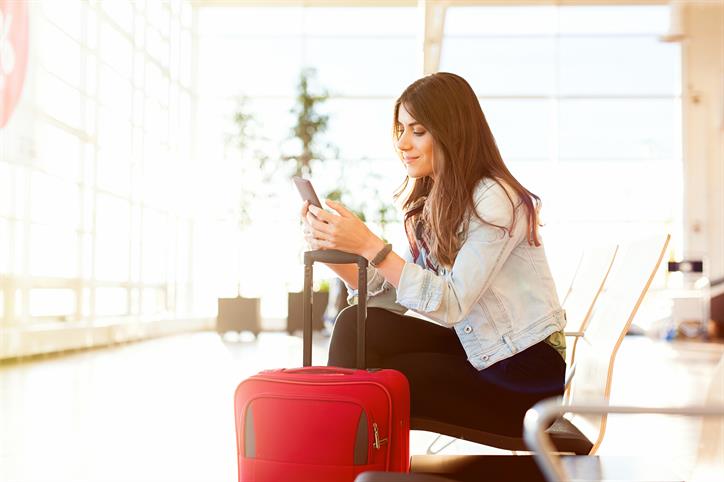 Traveling has become easier than ever before. You can book everything from flights or car rentals to a hotel or even a home all through the internet, and before long you are on your way to your vacation. Before you pack your carry on and overfill with swimsuits, here's a list of the best travel gadgets you may find handy on your trip.
Newvanga Travel Adaptor. This all-in-one travel plug has everything you need to charge and use your devices in just about any country you can visit. It features a dual USB, but will not convert voltage and is recommended only for lower powered devices. Price: $12.69
Bose QuietComfort25 Noise Canceling Headphones. If you're planning on traveling with friends or even strangers, you will need some time to just chill out on your own. You can grab a nap on the plane or some quiet in the hotel with this valuable investment. Price: $174 on Amazon
A travel USB drive. There are several reasons this tiny little device can come in handy. Use it to store photos of all of your travel documents in case they are lost, or use it to save valuable receipts from your hotels and restaurants, especially on business trips. Price: Varies depending on style and series
RAVPower Portable Power Bank. If you're always on the go, it can be hard to find an outlet even with the easiest of adaptors. This portable power bank can charge up to three of your devices at once. Price: $56.99
LifeProof Weatherproof Phone Case. When a Ziplock bag is not going to cut, this phone case can protect your precious Smartphone from all of the elements, and make it easy to use. Price: Varies depending on style and series
Amazon Kindle E-Reader. With the ability to hold thousands of digital books, e-readers have become increasingly popular for travelers. You'll never run out of fresh material on your vacation downtime again. Price: $129 for the newest model
GoalZero Solar Charger. If you're going to be away from electricity for a long period of time, this solar charger can help you find an eco-friendly way to charge all of your devices while enjoying nature. Price: Varies depending on style and series
Away's The Carry On Smart Suitcase. Although fairly new, the concept of the smart suitcase is simple and effective. You can check on everything from the suitcase's location to changes in weight and even if it's been opened. Price: $225
With a little help from technology, your travel plans can go smoothly wherever you decide to explore.