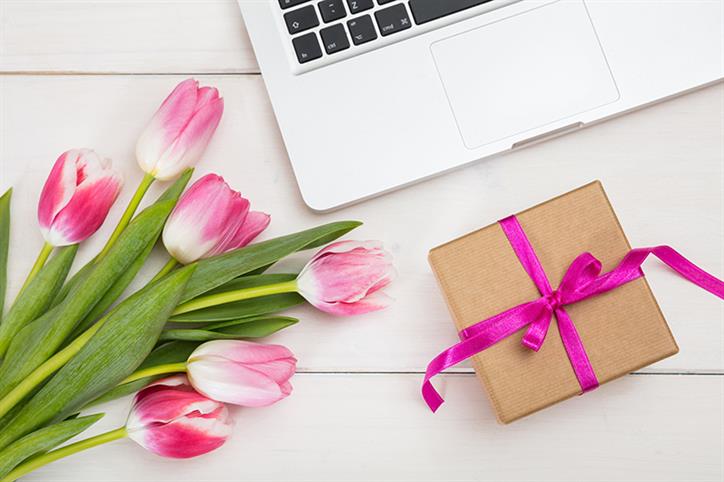 Mother's Day is right around the corner. And if you're reading this, that probably means you haven't found a gift for your mom yet. But fret not, we're here to help.
Below are the best tech gifts to give this Mother's Day. Whether your mom is a Luddite or an experienced techie, these are sure to please her more than flowers.
Tile Mate
Between purses, keys and phones, moms have a lot of items to keep track of. Be a good child and gift your mom a bluetooth tracker this year. The Tile Mate makes finding easy: once the free app is installed, your mom can locate her items and cause nearby devices to ring. She can also double press the Tile button to make her phone ring, even when it's on silent.
Cost: starts at $25, save big when purchasing a bundle.
Google Chromecast
If your mom streams shows, movies and YouTube videos on her phone, laptop or tablet, she needs Chromecast. Google's ultra-sleek streaming device allows you to stream from your device to your TV with a push of a button. It is extremely fast and easy to use, so mom can go from watching her favorite shows on a small screen to a big screen in a matter of seconds.
Cost: starts at $35.
Gourmia WiFi Coffee Maker
You know mom won't start her day without a fresh cup of coffee, so give her the gift that keeps on giving. This smart WiFi coffee maker comes with a built-in grinder if your mom prefers freshly ground coffee, but it also works with pre-ground beans. Your mom can brew from anywhere with the app, or, better yet, thanks to the integration with Alexa and Google, she can simply say "Brew!" and her cup will be made for her.
Cost: $75 - $99
Amazon Echo Dot
Echo Dot is a voice-controlled speaker that uses Alexa to play music, control smart home devices, read audiobooks, make calls, control lights, and even order food or an Uber. Your mom will love the voice-controlled organization this brings to her life. Just be prepared to receive a lot more calls and texts from her, as she'll be able to do that hands-free.
Cost: $39.99.
Bellabeat Smart Jewelry
Jewelry is always a safe bet for a Mother's Day gift, but what if you could combine it with a health tracker? Now you can with Bellabeat's Leaf Nature Smart Jewelry Health Tracker. Leaf is an activity and step tracker that provides information about daily activities, steps taken, and calories burned. Combined with the app that allows for custom activities, your mom can be guided through physical and meditation exercises. The gorgeous smart jewelry piece also tracks movement during the night in addition to duration and quality of sleep.
Cost: starting at $69.00
With all of these tech gifts available, your mom is sure to remember this Mother's Day for years to come.