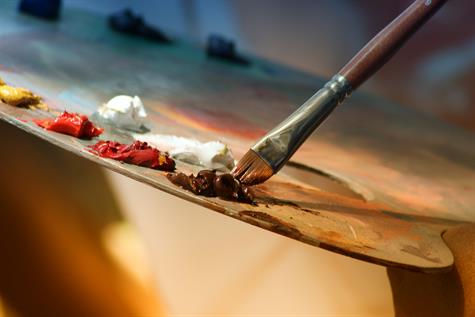 August is American Artist Appreciation Month. When most people consider great American artists and painters, Norman Rockwell, Georgia O'Keeffe, Andy Warhol, Mary Cassatt and Andrew Wyeth come to mind. But, South Carolina's Lowcountry has a wide selection of local artists that we celebrate during August.
Unlike traditional European classic painters, American artists have embraced a variety of art mediums, including painting, photography, installation art, sculpture, textile art, etching, composing, quilting, and more. American art is based on a mix of Art Deco, Postmodernism, Abstract Expressionism, Art Nouveau, Pop Art and Cubism, to name a few.
Charleston and its surrounding area are filled with a history of hardships, creativity, romance, brilliance and perseverance.
Some famous historical artists from the area include Henry Benbridge (1743-1812), an early American portrait painter. Hetty Benbridge (1776) was also an American painter of miniature portraits. With roots dating back to colonial America, South Carolina's artists have impacted our nation, whether it's drawing portraits of famous Americans or weaving sweetgrass baskets (Mary Jackson).
Modern American Lowcountry Artists are celebrated throughout South Carolina and even nationwide, whether it's painting coastal waters, capturing a brewing tropical storm or painting marshy grasses.
Here are a few Lowcountry artists that you can see on display throughout the city of Charleston and beyond.
If you're looking to decorate your home with spectacular Lowcountry artists' work, consider checking out these valuable resources or directly contacting reputable artists.
Whether you're looking to collect artwork, decorate your home or give a beautiful gift to a loved one, South Carolina's Lowcountry artists have created beautiful artwork for centuries. This month we celebrate their incredible accomplishments.