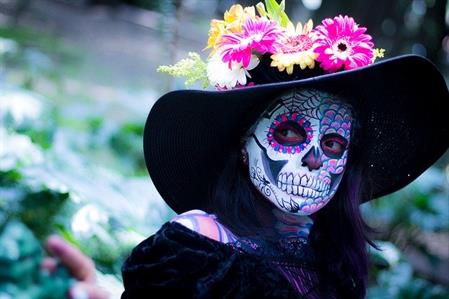 The beginning of a new decade is winding down. With two months left, Home Telecom wants to celebrate the obvious holidays, such as Thanksgiving, combined with more unusual holidays to spice up this eleventh month of 2020. We've compiled a list of unique and entertaining holidays to celebrate this November.
Day of the Dead (October 31 to November 2) - Known as All Souls' Day, this Mexican holiday is rapidly gaining popularity in the US. It signifies through prayer and remembrance of family and friends who have died. Celebrating and laughing at death, people often wear or draw skulls. Sugar or clay skulls are decorated and then placed as an offering on loved ones' graves. As this day is a family celebration to mourn the loss of loved ones, it usually involves a large feast. Check out the five best Day of the Dead dishes here.

National Calzone Day (November 1) - We couldn't think of a more delicious holiday to celebrate than an Italian oven-baked folded pizza! This home-style dish originated in Naples in the 18th century and usually features an assortment of ricotta, mozzarella, salami and parmesan. Looking for an easy calzone recipe? Check out Food Network.

Daylight Savings Day (November 3) - While we know this isn't a holiday, we feel like rejoicing because we can all sleep in an extra hour when we roll back our clocks.

National Sandwich Day (November 3) - There's no better way to celebrate an extra hour of sleep than with a sandwich. If you're like us and can't decide on a type of sandwich, check our Saveur's 50 best sandwiches, featuring mouth-watering global cuisines.