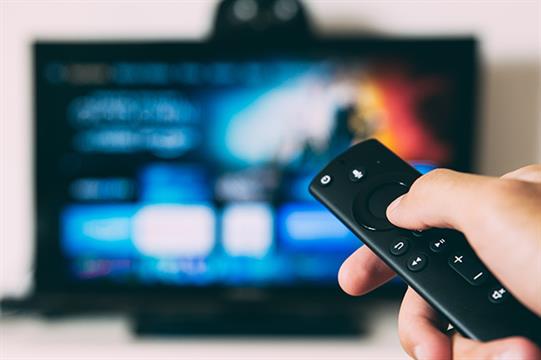 If you've been browsing Amazon Fire TV sticks, you've likely noticed that there are different models and maybe you're wondering what the differences are between them. Let's delve a little deeper and uncover what makes each of these models unique and help you determine which one best suits your individual needs.
What to Know About Amazon Fire TV
The Amazon Fire TV stick allows you to access and stream a wide variety of content, such as Netflix, Disney+, Apple TV+, BBC iPlayer and even Amazon movies. While Amazon has three HDMI streaming fire sticks, they all visually look the same.
Each Fire TV Stick is designed to plug directly into your TV via the HDMI input and comes with its own power adapter, HDMI extender (but it does not include an HDMI cable), AAA batteries to operate the remote, a micro USB cable and a power plug. All Fire TV Stick versions support dual-band, 802.11ac Wi-Fi (Wi-Fi 5, not Wi-Fi 6). Additionally, you can take the Fire TV Stick with you if you travel and input your room and login information into the hotel Wi-Fi.
Fire TV Stick 4K
Home Telecom highly recommends Amazon's premium Fire TV Stick 4K. Not only is this streaming stick a superb value, especially when you compare it to more costly alternatives such as Apple TV 4K, but it can output video up to 4K in Ultra HD resolution at a staggering 60 frames per second. This stick also has high dynamic range support, including HDR10, HLG, Dolby Vision and HDR10+.
In short, this Fire TV Stick will play the best audio format possible, which depends on the AV receiver, soundbar, home cinema system or the TV you are using. Dolby Atmos surround support capability and support is available for services, such as Netflix, pairing well with the 5.1 and 7.1 Dolby surround audio output, as well as HDMI audio pass-through.
Additionally, an Alexa Voice Remote is also included, and you can power up and control the volume on your soundbar using the remote.
Fire TV Stick
Amazon's newest Fire TV Stick has increased performance by over fifty percent thanks to an upgraded quad-core processor and other hardware. It also now supports Dolby Atmos audio, similar to the Fire TV Stick 4K. However, this version will only support Full HD 1080p resolution and not 4K.
If you don't have a 4K TV but have an Amazon Prime subscription, this standard TV stick is an excellent way to access content without paying a fortune.
Fire TV Stick Lite
Newly introduced last year, the Fire TV Stick Lite is an entry-level stick that supports Full HD. It has dramatically improved performance over previous years' models, but no Dolby Atmos support.
A significant difference is the remote, which doesn't feature volume or mute buttons, meaning you can't use it to control your soundbar or TV. Additionally, the remote doesn't have a power button. It does, however, feature a Guide button and Alexa voice control.
If you don't mind using another remote for volume, power and soundbar, there's not much difference between this stick and the Amazon Fire TV Stick.