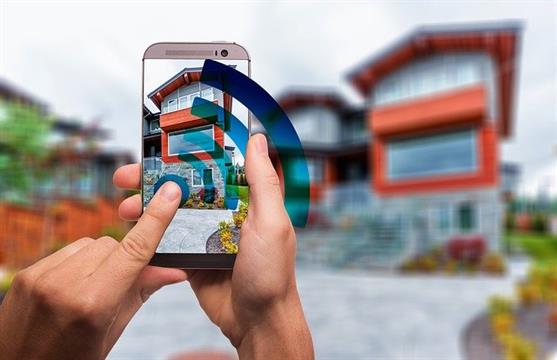 Summer vacation is right around the corner, and if you're like most people these days, you might worry about leaving your home and belongings unattended.
Peace of Mind
Home Telecom has put together a list of the top seven reasons you need HomeSmart security products this summer.
Remote Monitoring - Remotely monitor your house and view real-time footage of what is going on when you're gone. Cameras that have motion detectors enabled will notify you immediately when there is motion inside the house or outside and send you footage. You can contact the police directly and hopefully stop any burglary in progress.
Keep on Eye on Kids and Pets - Keeping an eye on teens while they're home and you're away is always a good idea. Even if you leave your home in the hands of a babysitter or pet sitter, it still offers you peace of mind to be able to visually check-in.
Medical Assistance - If you have an elderly loved one living with you and they're staying behind while you go on vacation, it's nice to be able to visually check on them to make sure that they're OK.
Scare Away Thieves - When thieves and burglars see security cameras and notifications saying cameras secure the property, it gives them pause, making them think twice before breaking into your home.
Evidence of Burglary - If your home is robbed or vandalized, you can refer back to footage to see the culprits, even turning over this footage to the police.
Carbon Monoxide Poisoning and Fire - Many systems will notify you immediately if there is a fire or carbon monoxide leak, which is especially helpful if your kids are at home or you're on vacation and need to notify authorities.
Home Insurance - Save 10 to 20 percent on home insurance premiums by having security systems at home.
HomeSmart Automation and Security
When you trust Home Telecom with your HomeSmart security, not only do you get peace of mind, but you can choose from a variety of home safety products.
24/7 Security Monitoring - Get notified anytime anyone enters your home or is lurking outside.
Glass Break Detection - Receive notifications if any of your windows are broken, so you can tune in to your visual security system on your phone and assess what is happening while you're not home.
Smart Thermostat - Worried that the pet sitter might not turn on the AC for your kitty? Now you can control your home's thermostat from your Smartphone and make sure that the pets stay comfortable both day and night.
Video Doorbell Camera - Receive alerts when someone rings your doorbell so you can see who is calling on you.
Unauthorized User - If someone enters your home and they're not authorized, the system will send you an authorized user picture snapshot.
Zwave Garage Door Controller - You're almost at the airport, and you realize you're not sure if you closed the garage door. Now you can instantly check online to make sure that your home remains safe while you're gone.
Lights - Turn on and turn off lights, so it appears that you're home when you're on vacation.
To learn more about how Home Telecom's HomeSmart can give you peace of mind this summer, visit our site for more information.