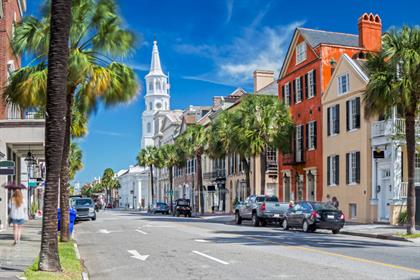 Local businesses and service companies are the backbones of communities. While the big box and large service providers may be predominant in some areas, people must see local providers' benefits.
1. Protects Local Character
Our community in South Carolina is unlike any community in the U.S. By choosing to support locally owned businesses and local providers, such as Home Telecom, you're helping to support diversity within the South Carolina community.
2. Fosters Community Well-Being
Locally owned businesses help provide local jobs, which builds strong neighborhoods and helps sustain communities.
3. Local Decision Making
Local ownership means that local executives make important decisions and understand how their choices can impact communities.
4. Keeps Money in the Local Economy
When you spend money on locally owned businesses and services, this directly impacts your community's economy. By shopping locally, you're creating more jobs, and you fund more services through local sales taxes, which are then invested in community improvements and help foster community development.
5. Entrepreneurship
Entrepreneurship is the backbone of our country. By supporting local jobs, you build up communities, which helps families move away from low-wage jobs and into more stable middle-class employment.
6. Jobs and Wages
Locally owned businesses create more local jobs, and many small businesses provide better benefits and wages than chain stores and service providers.
7. Environmental Sustainability
Local jobs sustain nearby commercial centers, which equates to less automobile use, air and water pollution and habitat loss for transportation.
8. Public Benefits and Costs
Local stores use less infrastructure and use public services more efficiently than strip shopping malls and big box stores.
9. Competition
Over the long term, thousands of small businesses are the best way to help ensure that innovation remains at the forefront of our country. Innovation also typically leads to lower prices.
10. Lowers Taxes
Central locations and more efficient land use by local businesses put fewer demands on sewers, roads and safety services. Local businesses also help to generate more tax revenue that stays in communities.
Learn more about how Home Telecom benefits local South Carolina communities. If you're interested in becoming a member of Home Telecom's team, check out our current job openings.