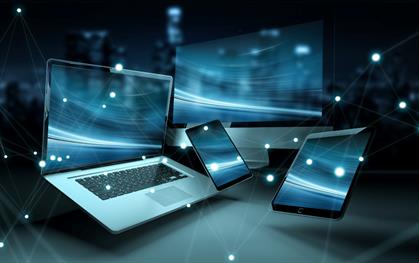 Did you know that hackers are becoming more sophisticated in attacking our subscriber's networks and devices? So arm yourself today and get the protection you need with MyWiFi Xtreme and the MyWiFi Xtreme app. MyWiFi Xtreme device protection gives Home Telecom subscribers the comprehensive network protection they need to ensure their data and devices remain safe from hackers.
How Does MyWiFi Xtreme Device Protection Work?
MyWiFi Xtreme works differently from traditional virus or malware software on the market. Where other more conventional solutions require device installation, e.g., virus protection software on your desktop or laptop, MyWiFi Xtreme works to block content on the router. All traffic that comes into the home via the router is analyzed against known and potential threats, and if it's deemed questionable, it is blocked before it enters your devices. The list of potential threats is automatically updated weekly and requires zero interaction or downloads from you as the subscriber.
Why Is MyWiFi Xtreme Device Protection Superior to Traditional Solutions?
The number of devices in our homes continues to grow, especially with the advent of Smart Homes. MyWiFi Xtreme delivers more advanced protection when compared to traditional anti-virus and malware solutions. For example, installing McAfee or Norton software on smart thermostats, smart garage door openers, Wi-Fi-connected cameras or even Alexa devices is impossible. Increasingly hackers are using these devices to gain access to home networks and wreak havoc by stealing data, passwords and private information. By proactively blocking hackers before they enter your router, Home Telecom can help keep our subscribers safe while driving down the number of potential issues coming into our call centers.
Get MyWifi Xtreme Device Protection Today
Watch this helpful video to learn more about how MyWiFi Xtreme Device Protection can benefit you. Additionally, if you sign up for MyWiFi Xtreme today, you can receive this benefit for $5.95/month for the six months and $9.95/month after that. This monthly fee is a small price for peace of mind and keeping hackers out of your home.