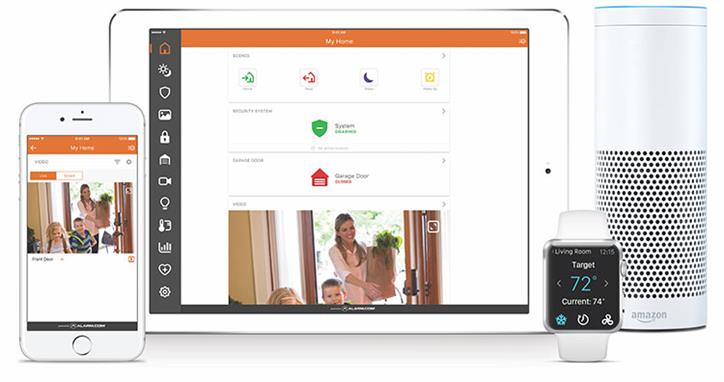 Home security is nothing to mess around with, especially when you consider that there are nearly 1.5 million burglaries during the day and 1.3 million at night.
Burglars usually target houses that don't have home security systems, but did you know that fewer than 20% of homes have security systems in place? This means that homes that don't have security systems are 300% more likely to get burglarized than homes that have security alarms.
The University of North Carolina at Charlotte conducted an extensive study and found that 83 percent of robbers said they would check to see if an alarm was present before attempting to burglarize a house. The top reasons people commit burglaries is acquiring drugs or money, which is commonly used to support drug habits. This also shows that most thefts are spontaneous and not planned, meaning they are crimes of opportunity.
Don't give criminals the opportunity to add you to the home invasion statistics! Avoid becoming a victim and arm your house with the protection you and your family deserve. Whether you want to combine home automation and security or want a simple security system, Home Telecom offers a wide selection of choices.
Whether you are on a tablet or Smartphone, you can easily control your home using our advanced home automation and security features. Turn on lights, lock your doors and set your thermostat while you're away, in addition to monitoring people that arrive at your home and record their activities.
Home Telecom offers three different plans to fit every need.
The Hub
This standalone home automation system works with your home automation devices and Alarm.com via an Ethernet or cellular network. If you already have the following smart devices, you can access them via the Hub: thermostat, door locks, lighting and garage door opener. This package does include a FREE smart doorbell (for a limited time). To customize your solution, you can select additional add-ons and equipment too!
Home Security
If you're looking for a quality home security system, Home Telecom offers Qolsys. This incredible panel offer touchless entry that works via Bluetooth, sends you pictures of any unauthorized people in your home, offers glass break detection, cloud storage and 24/7 monitoring. This system also includes a FREE smart doorbell (for a limited time).
Home Automation and Security
If you want the best of both worlds and the ultimate protection, get our combined package that includes all the features offered in the Hub and our Home Security package. You'll have the smartest, most protected home in your neighborhood!
To learn more, visit HomeSC.com/HomeSmart!