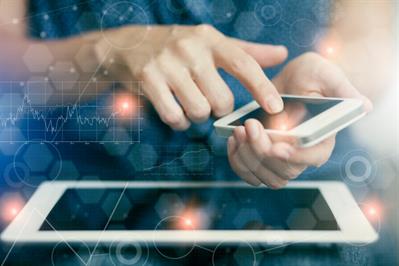 If you're like many people, time somehow manages to fly by rather quickly. In fact, keeping track of your time can be a challenging feat, even for the most organized and detailed people.
Even if you feel accomplished and manage your schedule well, productivity apps could help you achieve even more.
By automating your tasks, you can also save money. Repetitive tasks that don't necessarily help you accomplish your goals may not be worth your time and effort; however, life is full of repetitive tasks that are essential.
Remember the days when Excel came out? It seemed like everyone who was organized and wanted to better manage their money created a detailed financial worksheet. Not only did it take hours – maybe even days or weeks to create – it took forever to fill in all the data. Introduce macros, and now a complex spreadsheet can take just seconds of your time to create and maintain.
Productivity apps are much the same way. They offer a variety of customizable solutions for nearly any type of problem.
Here are three awesome apps to check out.
Trello– This platform is superb for managing little pieces of projects. For example, if you have a growing to-do list and it seems like you're never getting anything done, Trello lets you track it better. It works by creating "cards" of each task that are then put on "boards." The boards represent a project and the cards each individual task of the project. It even offers versions for your phone and desktop so you can streamline your workflow.
IFTTT– This system connects to several different networks. Using small background programs, known as applets, these integrate with your important applications, including daily tasks, social media updates, email alerts, etc. It can even send you weather alerts and silence your phone based on your location.
Zapier– While IFTTT helps to integrate your networks, Zapier maximizes them. Zapier is not user-friendly like IFTT and Trello, but it uses a three-step action system that includes a trigger, action and alert, to help you determine your workflow. It also connects your apps and alerts in a way that enables you to maximize your accomplishments.
If you feel overwhelmed with a productivity app, consider automating some of your tasks, such as signing up for automatic bill pay to help manage your finances. Additionally, learn more about creating macros in Excel to help populate time-consuming spreadsheet details.