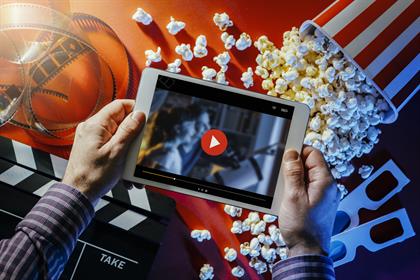 If you're like many Americans, you may have a variety of shows that you watch on different apps. But what are the hidden costs associated with all the apps that people subscribe to, and how can you reduce costs in today's inflation-driven world to save money?
We'll break down the costs and services if you're trying to understand the differences between HomeStream TV and other popular streaming services such as Peacock or YouTube TV.
HomeStream TV is a cable service that features a full line-up of live channels combined with On-Demand content. Streaming services are typically a demand service or subscription video plan.
Let's dive into popular streaming services and some of the significant flaws with each one.
Popular Apps
Amazon Prime
Amazon Prime streaming is $12.99* a month. While Amazon Prime is similar to Netflix, it lacks what cable service provides, such as major networks and live content. Additionally, most prime video titles are not included in the standard monthly price and require additional fees.
Hulu + Live TV
Hulu + Live TV is a more expensive option and costs $69.99* a month. While this subscription offers local channels, including Turner, Discovery and Disney networks, it doesn't deliver any sports networks, such as NFL or MLB. In addition, Hulu + Live TV includes only two simultaneous streams per account, select video and demand content and can't fast forward recorded content.
YouTubeTV
YouTubeTV prices have doubled over the past two years and are now $64.99* a month. YouTube TV offers a limited channel line-up and doesn't include either Hallmark or the Weather Channel. YouTube TV also only allows three simultaneous streams per account, and the TV guide is limited to showing only a few hours, making it challenging to set up future recordings.
SlingTV
Sling TV offers two-channel line-ups for $50.00* a month, which does not include any add-on services. SlingTV offers live sports, but they fail to deliver any news or local channels, and customers must have an antenna.
Peacock
Peacock only showcases NBC content for $5.00* a month. It also doesn't offer an app for Fire TV Sticks or local channels. They do, however, showcase their version of live news, but their TV guide doesn't show live content, only content that has previously aired.
ESPN+
ESPN+ offers live supporting events for $6.99* a month. However, Pay-Per-View (PPV) events are not included in the monthly subscription. Additionally, you will need a cable provider subscription to stream ESPN's traditional TV networks, such as one through Home Telecom.
Paramount+
Paramount+ is $4.99* a month or $9.99* a month without ads. Paramount+ streaming includes CBS, BET, Comedy Central, Nickelodeon, MTV and the Smithsonian Channel.
HBO Max
HBO Max offers streaming anytime, anywhere for $9.99* a month. The service includes Warner Bros 2021 movie premieres the same day as theaters and thousands of movies, series and exclusive originals.
HomeStream TV
Instead of spending hundreds of dollars a month on individual apps, HomeStream TV gives you the ability to access content and save money. You'll also have a cloud DVR, parental controls, HomeTV2Go, voice control and universal search.
Depending on the type of channels you watch, you can choose from three different plans.
Limited Basic — For $13.95* a month, you'll have access to local streaming content, such as ABC, NBC, CBS, Fox, the Weather Channel and more.
Basic — For $100.95* a month, you can stream both locals and favorites, such as CNN, ESPN, HGTV and more.
Essential — For $136.95* a month, you'll have access to even more channels, such as Hallmark Channel, Fox Business, Nick Jr., Golf, Magnolia Network and more.
If you prefer having more premium movie channels or sports packages, HomeStream TV can accommodate those with additional subscriptions.
*Plus applicable fees.