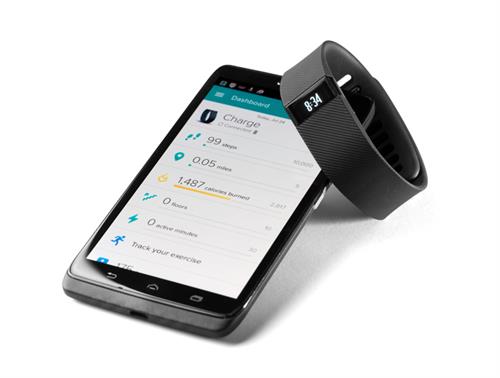 Whether you got an Apple Watch or Fitbit as a Christmas gift or you are contemplating purchasing one for yourself, we offer the ultimate guide on what you need to know about these Smart devices.
Apple Watch Series 3
The latest Apple Watch model has evolved. It's not a reinvention of Series 1 or 2, but it's leaps and bounds ahead of other Smartwatch models. Here's a quick rundown of everything the Series 3 can do.
Phone-Free Calls – The Series 3 evolved past just being a fancy phone accessory to being a standalone rock star. The Series 3 with cellular allows you to make phone calls from your watch without your phone.
Two Models – You can opt for the cell version (mentioned above) or the non-cellular version and save yourself a little cash.
Stream Music – You can use the Apple Watch to stream your music through Apple Music, but you'll have to forego your Spotify addictions.
Faster – With a new Dual Core processor, the Series 3 is 70% faster than Series 2. Talk about hitting that ball out of the park!
Siri – Siri can respond to your commands via your watch. In fact, she'll even give you feedback.
Battery Life – Even with the addition of cellular, the watch should have a battery life of 18 hours.
Fitbit
Fitbits are designed more for people that are looking to start leading a healthier lifestyle. They help hold you accountable for your hard work and diet, which is perfect for jump-starting those New Year's weight loss resolutions. Here's what Fitbits are designed to do.
Move Reminders – Fitbits are great for people that need to be more active and require reminders when they're too stationary.
MobileTrack – If you forget to wear your Fitbit, you can always track your activity via your phone using the Fitbit app. You can also follow your daily progress via your phone, but can also access this information via the device.
Compete – One of the best things about mobile trackers is competing with friends and family. You can compare your activity stats with people and see if your skills are stacking up.
Integration – You can use your Fitbit with IFTTT, which is great for people that have many smart home devices, such as the Mr. Coffee Smart Optimal Brew coffee maker or just want to turn their lights on in the morning. Additionally, Fitbit will save your sleep logs to a Google Drive spreadsheet.
All-Inclusive – The Fitbit app is all-inclusive and includes food and water tracking, weight loss planning, an activity tracker and much more.
Ultimately, your needs, desires and budget will likely determine if an Apple Watch or Fitbit is right for you.