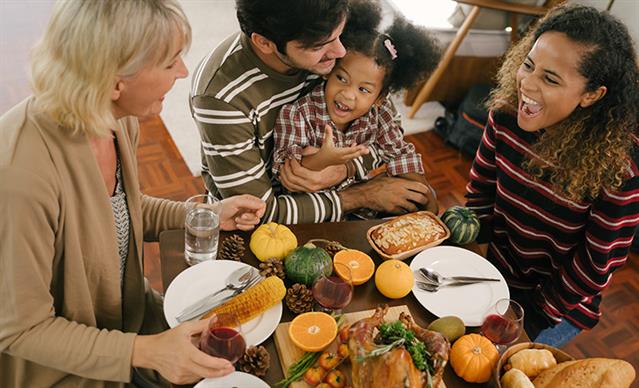 If you're planning on celebrating a Charleston Thanksgiving, we have excellent recommendations for you! So whether you're into cooking a gourmet feast at home or want to forego the dishes and eat out, we've got you covered this year.
Charleston Thanksgiving All-Time Favorite Recipes
If you want to prepare a meal that will impress even the pickiest of eaters, we've compiled a list of our employees' all-time favorite Thanksgiving turkey recipes for your Charleston Thanksgiving.
Turkey Brine
Brining your turkey is essential to keeping it moist. This recipe is for a turkey up to 16 pounds.
Ingredients
¾ cup plus 2 tablespoons kosher salt
¾ cup sugar (preferably organic cane sugar)
1 large carrot chopped
1 large onion, peeled and chopped
⅓ cup chopped celery
2 large springs of thyme or 1 tablespoon dried thyme
2 bay leaves
1 tablespoon black peppercorns
½ teaspoon crushed red pepper flakes
¼ teaspoon fennel seeds
Directions
Bring salt, sugar and 4 cups of water to a boil in a very large pot. Stir until salt and sugar are dissolved.
Remove from heat and add remaining ingredients. Let cool. Refrigerate, uncovered, until chilled.
Add 6 quarts of cold water to the pot. Add turkey. To help submerge the turkey, place a small plate on top. Cover and chill the turkey for up to 72 hours. We recommend a total of 72 hours for a moist and flavorful bird.
Roast Turkey
Directions
After using the turkey brine recipe above, rinse the turkey thoroughly under cold water to help control saltiness.
Set the oven rack to the lowest position and heat the oven to 500 degrees.
Loosely pack the inside of the turkey with a variety of onion, carrots, celery and herbs, such as thyme, rosemary, and parsley. Make sure to keep the packing loose and not overstuff it. Alternatively, you could stuff the turkey with our sausage cornbread stuffing recipe.
Place the turkey breast side up on a large roasting pan.
Use a stick (or more) of room temperature butter to liberally rub all over the turkey's skin and under the skin directly onto the meat.
Place turkey in the oven, roasting until browned about 30-40 minutes.
Drape a piece of aluminum foil coated in cooking spray over the turkey's breast to prevent it from drying out or burning.
Reduce temperature to 350 degrees and return the turkey to the oven. Resist the urge to open the oven or baste the turkey. Roast the turkey until the temperature probe is 161 degrees for the breast and 181 degrees for the thigh, approximately 2 to 2-½ hours for a 16-pound turkey.
Remove the turkey from the oven and tent with foil. Let it rest for 30 minutes. Save the pan drippings for the herb gravy.
Carve turkey.
Herb Gravy
Ingredients
Pan Drippings from turkey (above)
3 cups or more Poultry Stock
½ cup dry white wine
½ stick of butter
½ cup all-purpose flour
1-½ tsp. apple cider vinegar
Chopped herbs, such as thyme and parsley
Salt and pepper to taste
Directions
Strain the drippings from the turkey into a measuring cup. Discard all solids and skim the fat from the surface. The amount may vary, but ideally, reserve ¼ cup. Mix drippings and stock together.
Set roasting pan over 2 burners. Set to medium-high. Add wine and bring to a boil to scrape up all brown bits. Cook until almost evaporated, approximately 2 minutes. Reduce both burners to medium.
Add butter, cooking until melted.
Whisk in flour. Cook until the roux is a deep golden brown. This should take between 3-5 minutes. Gently ladle the stock mixture into the roux about ½ cup at a time, whisking in between each addition until smooth. Cook until thickened.
Add vinegar, stir in herbs and season to taste with salt and pepper.
Best Charleston Thanksgiving Side Dishes
Now that you've got your turkey and main dish recipe, we've compiled some of our favorite side dishes.
Dressing and Stuffing Sides
Mashed Potatoes
Sweet Potatoes
Green Beans
Macaroni and Cheese
Rolls
Cranberry Sauce
Brussel Sprouts
Corn
Carrots
Creamed Spinach
Dine Out and Skip the Dishes
If you prefer to skip the mound of dishes and want to eat out for your Charleston Thanksgiving this year, we have two delectable options that are perfect for couples and families alike.
Hall's Chophouse - With locations in Charleston, Columbia, Greenville and Nexton, make reservations and dine out for the holidays this year.
Page's Okra - Enjoy the Moncks Corner Mt. Pleasant, South Carolina. Call ahead for information related to holiday hours.