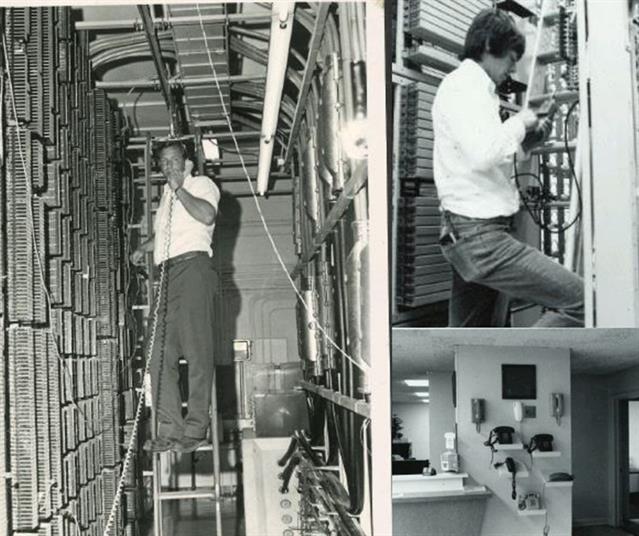 National Internet Day is on October 29, and today we celebrate the internet. More than two decades ago, we were enthralled with the newest technology that delivered electronic mail. Then, the grammatically incorrect phrase, "You've got mail," resonated in the hearts of Americans. Now, fast forward to today, we have entire social networks online, can book all our trips with the ease of tapping on our smartphones, check our bank account balances through apps and get nearly all our news on the internet. Technology is developing at a record-breaking pace.
A Brief History of the Internet
In 1969, Charley Kline sent the first internet message to a colleague at Stanford. The two were working on the Advanced Research Projects Agency Network (ARPANET) for the U.S. Defense Department.
In 1989 research in Switzerland by British computer scientist, Tim Berners-Lee resulted in the World Wide Web, which linked hypertext documents to a vast information system accessible from computers on a network.
However, it wasn't until 1996 that AOL introduced a flat monthly rate for internet chat rooms that people would see the personal computer as a device connected to the world. And the rest, as they say, is history.
History of Home Telecom
Home Telecom also has a fascinating history dating back to 1904. Home Telecom originally started as a phone company that provided a community service to the area. A group of five Berkeley County investors pooled together to purchase and install six telephones in different locations around Moncks Corner, which helped boost the town's communications and growth.
After being sold to an electric company in 1916, the original owner's wife, Mary Briscoe, repurchased the company in 1939. Then, in 1947, she sold the company to her daughter and son-in-law in the post-war boom that dramatically increased the demand for telephone service throughout the country.
In 1981, Cable TV became mainstream as more television networks became available. Home Telecom saw how TV connects people and decided to begin offering this communications service to their customers.
In 1995, well ahead of the curve, Home Telecom began offering internet service to customers. That's five years before 33 percent of the country even had internet access!
Family-owned and operated to this day, Home Telecom was also one of the first companies in the U.S. to offer fiber-to-the-home services. In 2007, they began offering 24/7 security monitoring services too.
Today, Home Telecom offers a variety of packages, including internet, security, video and voice, for both residences and businesses throughout South Carolina. Internet services include a variety of fiber, cable modem and DSL packages.