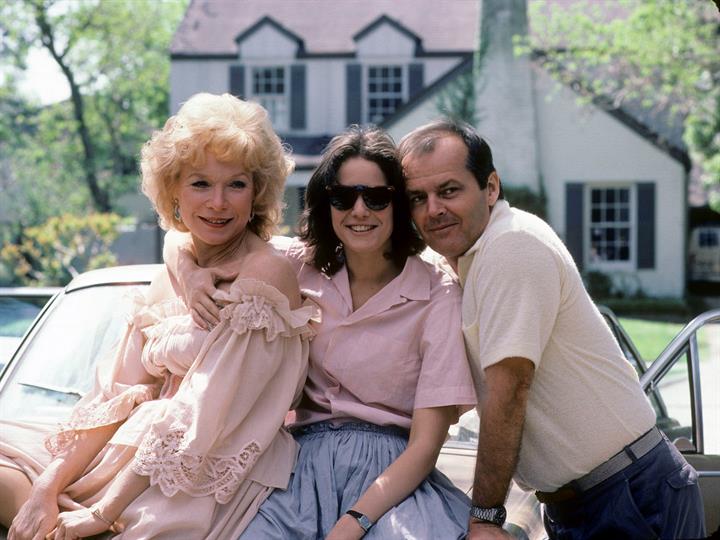 Just in time for Mother's Day, Home Telecom celebrates those unforgettable Movie Moms. Whether it's the good, the bad or the ugly, we have the top most memorable movies about Moms and Hollywood moms that have ever graced the silver screen.
"Mildred Pierce" (1945) – Before the real-life accusations about Joan Crawford came forth in "Mommie Dearest," she graced the screen in "Mildred Pierce." A classic film that features a single mom that desperately struggles to give her daughter, Veda, a better life. When Mildred's (Joan Crawford's) husband leaves her, she transforms herself into a very successful restaurateur to help support her daughter. However, Veda never appreciates her mother's business and ultimately ends up with Mildred's second husband.
"Mommie Dearest" (1981) – Once you see this unforgettable movie, you will never look at wire coat hangers the same way again. Faye Dunaway brings out the darker maternal side of Joan Crawford and is immortalized as "Mommie Dearest". Joan Crawford's daughter, Christina (Diana Scarwid), based this movie on her true-life story. "Mommie Dearest" will leave you with chills, as the monstrous abuse is simply over-the-top.
"The Blind Side" (2009) – Earning Sandra Bullock an Oscar, "The Blind Side" is based on the true story of a mother that adopts a homeless African-American teen. He later becomes the first-round NFL draft pick.
"Stepmom" (1998) – Susan Sarandon and Julia Roberts put their differences behind them, playing the first and second wives of Ed Harris. They ultimately team up to raise children, as Sarandon is dying from cancer. Roberts makes an unforgettable stepmom in this heartwarming drama.
"Carrie" (1976) – Stephen King's thriller highlights Margaret White (Piper Laurie), whose role defines a mother-figure that turns into an antagonist. This supernatural thriller highlights Carrie's (Sissy Spacek's) coming of age story, where she gets her first menstrual cycle in gym class. Her mom tells her this is the "curse of blood" and ultimately delivers the worst punishment – drenching her in pig's blood at her prom. Showing her dark soul, Margaret then literally stabs her daughter in the back. Leave it to Stephen King to make a mother so evil.
"Steel Magnolias" (1989) – Not leaving a dry eye in the house, this drama features an all-star cast with Sally Field, Julia Roberts, Dolly Parton, Shirley MacLaine, Daryl Hannah and Olympia Dukakis. Through marriage to death, Field stands up for her daughter, Roberts, in this heartwarming tale of a mom who donates a kidney to her diabetic daughter.
"Forrest Gump" (1994) – Sally Field once again makes the list for playing a memorable mom. Her role as Forrest Gump's mom and how she stood by her mentally-challenged son is not only inspiring but redefines what a "supportive" mom should be. We would have jumped off the shrimp boat if we heard Momma was sick too!
"Bambi" (1942) – We simply can't leave a cartoon off this list. Bambi's mother is shot by hunters, but her heart lives on in her son.
"Anywhere But Here" (1999) – Susan Sarandon again makes the list, but in this movie, she plays a role far from the warming mom in "Stepmom." Sarandon plays Adele August and her daughter, Ann, is played by Natalie Portman. Sarandon is a restless dreamer that leaves her husband in search of Hollywood glamor – and drags her intelligent child along with her. Sarandon's character does a lot of growing up while in California.
"Mask" (1985) – Cher rocks the movie that features Rocky Dennis (Eric Stoltz), who is a young man suffering from a fatal disease that causes facial disfigurement. Cher is a fun-loving mom that provides unconditional love, which is returned by her son as he helps her battle with addiction.
"Alice Doesn't Live Here Anymore" (1974) – Ellen Burstyn plays Alice Hyatt and proves that people should never give up on their dreams. This Martin Scorsese masterpiece highlights female independence and how one widowed mom will go to great lengths to help her child.
"Terms of Endearment" (1983) – Starring Shirley MacLaine and Debra Winger as mother and daughter, this movie highlights Winger's marriage, while MacLaine shows how caring, yet difficult she can be. Following the duo for 30 years, Winger is diagnosed with terminal cancer, and the movie shows how people have different ways of expressing their love and affection.
"The Shining" (1980) - Shelley Duvall gives a stellar performance as Wendy Torrance, a mom trying to survive a getaway with her son. Who can forget the scene where she knocked Jack down the stairs with the baseball bat and locked him in the pantry. How was she supposed to know a ghost would let him out?