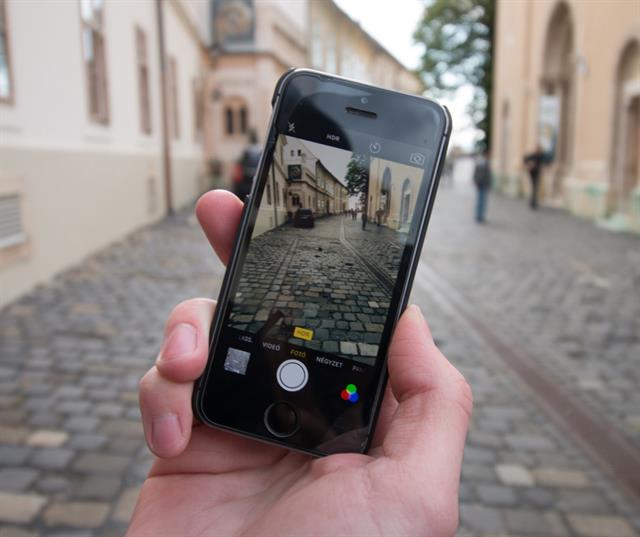 National Nature Photography Day is June 15, and we want to encourage you to go out and snap some fantastic photos with your iPhone. Whether you're shooting pictures of your children, pets or nature, we have some helpful tips and tricks to get you started and on your way to taking memorable, frame-worthy photos in no time.
Top 5 iPhone Photo Tips for National Nature Photography Day
Home Telecom has compiled the top five iPhone photo tips to help take your pictures to the next level for National Nature Photography Day.
1. Embrace Third-Party Apps
If you're not trying to capture pictures quickly but have time to be patient and wait for the right light, consider using a third-party camera app. Here are our favorite FREE iPhone camera apps to check out this summer.
2. Experiment With Different Shooting Modes
Consider what you want your result to be when you take a photo? Experiment with different modes that come standard with the iPhone, such as panorama, square or portrait. Then when you're out in nature or trying to capture a picture of your grandchild, you can select which mode based on your desired outcome.
3. Turn the Flash Off
Any camera flash is just an LED light, and it's not TrueTone technology, which means it casts an unnatural hue in your photographs. If you're shooting a photo at night and can't find natural lighting sources, use Apple's built-in exposure slider to help boost light in your image. This editing option is available after you take the photo. The more you use it, the more familiar you'll be with making quick edits while you're out taking pictures, so you know if you've captured the perfect shot or need to attempt a redo.
4. Embrace Burst Mode for All Your Action Shots
Whether you're trying to capture kids out on the soccer field or running around at a birthday party, burst mode will help you capture all your action shots. By snapping a series of photos quickly in succession, there's a higher chance you'll be able to capture that coveted action shot that is frame-worthy. Burst mode is also superb for capturing wildlife or pet pictures.
5. Hold Down to Lock Focus
If you want to focus on something in the photo, such as a person's face or feature, a happy pet or even a flower petal, tap your screen and gently hold down, and it will focus the camera on that specific object in the frame. This will help your photos look crisper and sharper, and your object of focus will come into a clearer view.