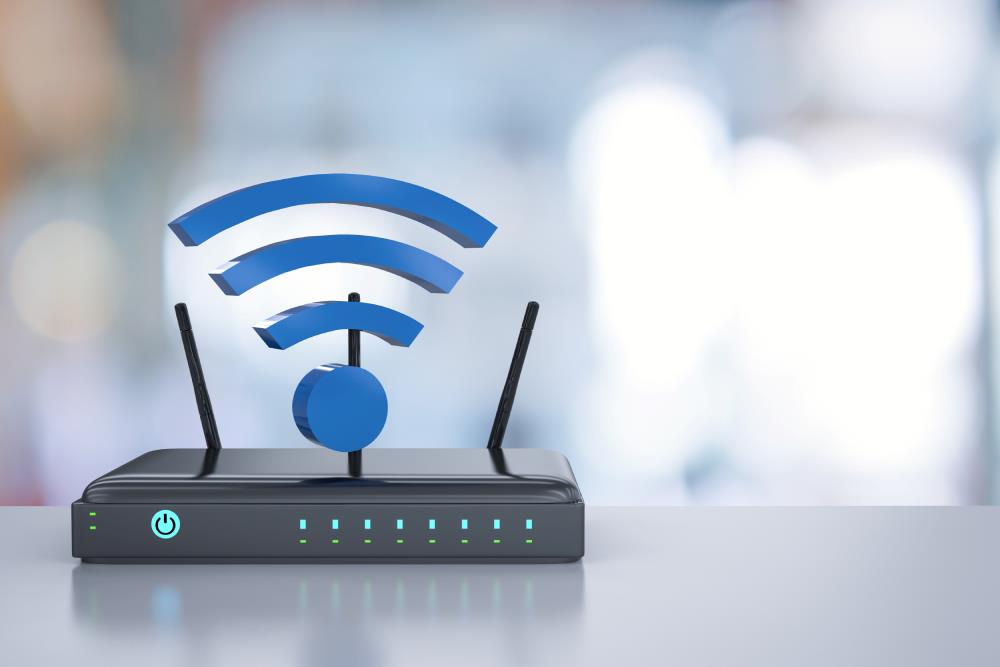 The Significant Differences Between Wi-Fi and Internet
Wi-Fi is a wireless network that helps nearby devices, such as laptops, tablets, Smartphones and more, connect over a hotspot to share the internet. However, the internet is a global network of different networks where computers communicate over the Internet Protocol. So let's dive into the differences between Wi-Fi and internet.
What Are the Main Differences Between Wi-Fi and Internet?
Many people assume that Wi-Fi and internet are synonymous with one another, but as we briefly explained, they are different but complement one another. While the internet connects to networks worldwide, Wi-Fi is a personal network, often within your home or a business, that allows your devices to connect seamlessly to the internet. In essence, Wi-Fi is a type of gateway that helps your devices get access to the internet.
To connect to Wi-Fi, you need an internet connection. No organization or person owns the internet, and no company or government organization can claim ownership. The internet is a concept that uses physical infrastructure to connect networks to other types of networks. A great analogy is to compare the internet to a room of people that all speak different languages. For people to communicate, there's a standard set of vocabulary and rules to ensure everyone is on the same page. Likewise, the internet allows different computer networks to communicate easily with other computers using a type of standardized rules. Additionally, no company or entity owns the rules – they're simply in place to standardize and facilitate communication
How Do Wi-Fi and Internet Services Work With ISP?
Now that we've established that no person or entity can own the internet, there are Internet Service Providers (ISP), such as Home Telecom, that own their own network, and customers then purchase services, such as Wi-Fi and internet services from the ISP.
ISP, such as Home Telecom, install network equipment that makes the internet accessible for customers, hospitals, businesses and residents to connect to the internet. When customers connect to Home Telecom's network from their workplace or home, they can connect to other networks, services, companies and individuals that are also connected to the internet.
On the other hand, Wi-Fi is a wireless connection that allows devices to connect to the internet. Wi-Fi is a second device in your home, known as a router or gateway, that serves as a hotspot. The router physically plugs into the cable or modem in your home. The Wi-Fi router then utilizes radio technology to help broadcast a unique name (a Service Set Identifier or SSID) assigned to the router when you first set it up. Finally, the router connects directly to the modem, which allows you to access the internet using websites on your web browser.
Wi-Fi and Internet Services: Hardwired vs. Wireless
There are two ways to connect to the internet.
Hardwire – A hardwire connection involves physically connecting your computer to the port on a modem using an Ethernet cable.
Wireless – Your wireless router connects to your home's modem. In doing so, your wireless router broadcasts the wireless network so you can wirelessly connect your laptop, computer, tablet or Smartphone to the internet. Typically, you will select your wireless router name from the list, enter the router password, and then connect to Wi-Fi. Because your router is connected directly to your modem, it's easy to access online services or websites using your web browser over Wi-Fi.
Types of Wi-Fi and Internet Service Home Interference
Sometimes people experience Wi-Fi and internet service disruptions in the home or office. Listed below are some common types of interference.
Physical home features include concrete or brick walls, steel studs, etc.
Wireless mouses
Metal surfaces
Fluorescent and LED lights
Baby monitors
Wireless cameras or speakers
Furniture
Motion sensors
Bluetooth devices and Set-Top Box (STB)
Neighbor's wireless devices
2.4 GHz or 5 GHz cordless phones
Weather radar
Microwave oven
Wi-Fi Router Issues
Home Telecom and ISPs offer the latest routers to customers, but there are also customer-owned routers available on the market.
Customer-Owned Router Issues
Testing internet speeds over Wi-Fi is influenced by many factors, such as:
The type of router you are using
The age of the router, as older routers may not support evolving faster internet speeds
The latest type of firmware (software) on the router, which is critical for both security and performance
The maximum internet speed the device you use will support
If the router has malware or a virus
The location of the wireless signal
How to Get the Internet Speed You Pay For Over Wi-Fi
One of the most common complaints ISP receives from customers with customer-owned routers is that they aren't getting the internet speeds they pay for over Wi-Fi. The best way to ensure that you receive the internet speed your plan offers is to have a router that supports that speed, ensure that all firmware is up-to-date on the device and that there is no malware or viruses on the router.
Why Choose MyWiFi Xtreme
While many people may think of a router as a one-time purchase, nothing could be further from reality. Routers are just like all technology – they require updates and are, unfortunately, also susceptible to viruses and malware.
Home Telecom offers the very latest technology available in a router, including App-based control of your Wi-Fi, allowing you to set up parental controls, guest networks and monitor activity by user. When you rent one from Home Telecom, we manage and maintain the router for you. Additionally, Home Telecom automatically takes care of the following potential issues:
Automatic firmware updates
Help with a home or office router placement to ensure minimal outside interference
Offers proactive monitoring of all home's incoming traffic
Blocks all suspicious activity
It helps to block visits to known and harmful websites
Provides active security monitoring pulling from an extensive threat database that receives weekly updates
Uses intrusion prevention settings (IPS) to actively monitor, notify and prevent video content hacker activity across all Wi-Fi-connected streams
Works to terminate data transfers on vulnerable network devices
Notifies users when security issues are triggered, providing details about the device, when and where the attack attempt occurred
Can connect more than 100 devices in today's modern home
Home Telecom's cutting-edge routers help give customers the necessary peace of mind in today's cybercriminal world to rest easier when connecting to the internet and Wi-Fi at home. Learn more about how
MyWiFi Xtreme
can protect your devices and data.