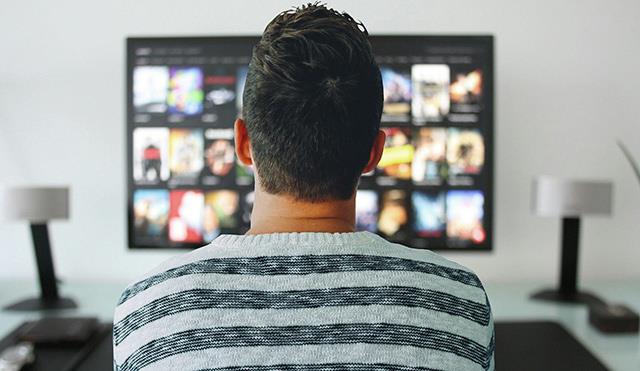 With so many different streaming services popping up on today's market, have you ever wondered what the difference between them is? Home Telecom conducted detailed research, and here's the scoop on popular streaming services for 2020.
Home Telecom Streaming Packages
Home Telecom offers a variety of different streaming services packages to customers in the area. If you're a Home Telecom Video customer, you can now stream your favorite shows and networks, whether you're at home or on the road.
HomeTV2Go - If you have access to the internet and a subscription through us, you can stream a variety of channels, including HBO Go, Starz Play, Max Go, USA, EPIX, AMC, Discovery Go, Watch ESPN, Watch ABC, NBC Sports, NFL Network, Encore Play and more. All for FREE, with your Home Telecom Video package!
Amazon Prime
Price - Amazon offers two versions of its prime subscription - either $119 annually or $13 a month, and both versions provide the same benefits, such as two-day shipping discounted prices on some items, on-demand video and music streaming and cloud storage. Additionally, 4K Ultra HD content with HDR is included in the above fees, and you can share your account with family and friends.
Content Library - Amazon has the most extensive content library. Amazon often charges additional fees for each film or episode that is a new release. Amazon does feature its own content that you can't find anywhere else.
User Interface - Amazon's user interface is more scattered than its rivals, but it is trying to make improvements to make it more user-friendly. It works best with Amazon's Fire TV streaming devices.
Netflix
Price - Netflix's subscription tiers range from $9 to $16 based on the video quality you desire.
Content Library - Netflix has the most popular shows and movies outside of the HBO cable world. Unfortunately, Netflix is usually about a season behind what is available on Amazon and Hulu. Netflix also offers their own content that is not available anywhere else.
User Interface - Easy to use, it's pretty straightforward to find what movies you want to watch. However, over the years, they changed their algorithm from 5 stars to a thumbs-up rating system, which seems to boost Netflix's show ratings above others.
Hulu
Price - Hulu offers plans ranging from $6 to $12, as well as a streaming live TV package, which is $55 per month. This subscription includes 50+ extra channels. If you're a Disney+ and ESPN+ subscriber, you'll save $6 on the Disney bundle.
Content Library - Hulu offers TV episodes from a variety of networks within 24 hours of their original airtime.
User Interface - Hulu has regularly been updating its user interface, making it easy to navigate. It's also easy to add premium channels, such as HBO.
Disney+
Price - Disney+ is $6.99 a month or $69.99 a year.
Content Library - Features over 600 TV shows and movies from Disney, Marvel, Star Wars, Pixar and National Geographic.
User Interface - Easy to use, Disney focuses on creating a simple, yet elegant interface.
Sling TV
Price - Ranging in price from $20 to $35 for an array of channels.
Content Library - You can personalize your channel lineup by picking a base package and adding other popular channels.
User Interface - Sling TV's user interface is similar to Netflix and pretty easy to use. The interface uses thumbnails to highlight and access on-demand content, focusing on individual channels and genres.
Quibi
Price - Recently launched on April 6, 2020, this service costs $4.99 a month with ads and costs $7.99 for ad-free.
Content Library - The full library is available, but Quibi is only available for mobile devices. They have new episodes released daily that are 10 minutes or less. You can watch on-the-go and offline anytime.
User Interface - This product is still pretty new, and there aren't many reviews available yet.
Peacock
Price - Recently launched on April 15, 2020, this service is free, but you can upgrade to a premium plan for $4.99 a month.
Content Library - Peacock will have original series and has exclusive streaming rights for the 2020 Universal releases, including Jurassic World 3 and Fast & Furious 9.
User Interface - This product is relatively new and doesn't have many user interface reviews.
HBO Max
Price - HBO Max is available for $14.99 a month.
Content Library - HBO Max is a new offering that includes traditional HBO's offerings, and also features exclusive Max originals and other favorites from WarnerMedia's vast library of movies and shows.
User Interface - HBO Max's interface is vastly different from the HBO Now counterpart. This interface is designed to reduce overall scrolling and offer subscribers more specific choices.
Vudu
Price - FREE with no subscriptions or contracts, and you can choose to rent or own movies from 100,000 titles. They also have a wide selection of free videos.
Content Library - Stream new movies as soon as they are released. The content library is around 20,000 and still growing.
User Interface - Vudu is easy to use and search online.