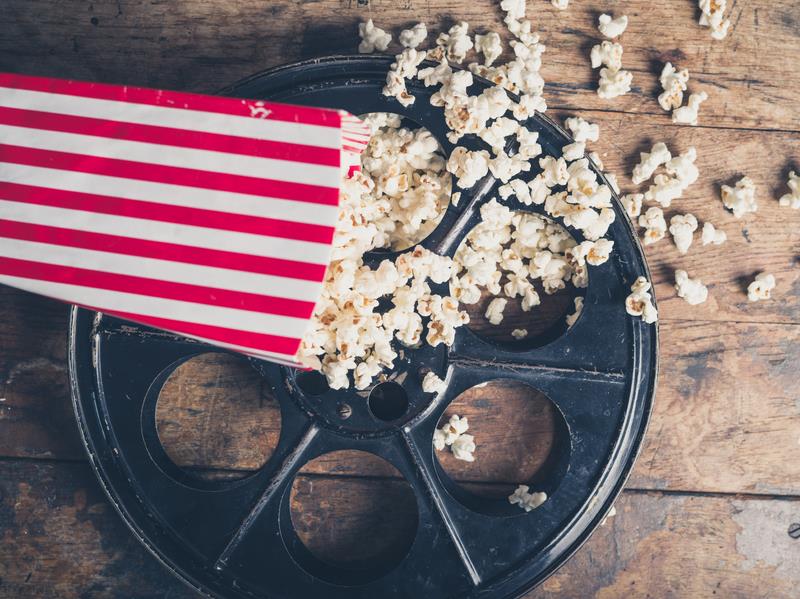 We have tallied the votes, checked our list twice, and now we are presenting our all-time favorite Thanksgiving movies and best of Christmas movies. So kick back in your flannel pajamas, grab a warm hot cocoa and prepare yourself for this bumpy sleigh ride.
Favorite Thanksgiving Movies
"Planes, Trains and Automobiles" (1987) – This classic movie stars John Candy and Steve Martin as they attempt to travel over Thanksgiving. Faced with every imaginable hardship, the title of this movie summarizes their journeys home. This feel good movie was directed by 80s powerhouse, John Hughes. Rotten Tomatoes' Tomatometer rates this movie at 92% and the audience's rated it 87%. You cannot go wrong with this hysterical flick!
"A Charlie Brown Thanksgiving" (1973) – This movie proves that classic characters are timeless. In this cute holiday cartoon, Peppermint Patty takes it upon herself to invite her friends over to Charlie Brown's for an amazing Thanksgiving. This movie would not be complete without Snoopy, Linus and Woodstock.
"The New World" (2005) – This movie stars Colin Farrell and Christian Bale. It highlights the epic story of the English exploring modern-day Virginia and gives us an introduction into the love story of Pocahontas and Captain John Smith. The Tomatometer rates this movie at 62% and the audience's score was 57%.
"Grumpy Old Men" (1993) – No Thanksgiving would be complete without Jack Lemmon, Ann-Margaret, Walter Matthau and Burgess Meredith. This movie centers on the enduring hilarious feud between two neighbors. Their disputes go back to their childhoods and escalate when an attractive female neighbor moves in. The critics rated it 65%, and audiences gave it 74%.
"Pocahontas" (1995) - A great family-friendly cartoon, this movie features the story of Pocahontas, who was the daughter of an Algonquin chief. It also explores the romantic relationship between her and a dashing English captain. This movie is a great way to introduce children to the true meaning of Thanksgiving. The Tomatometer gives it 56% and the audience gave it 64%.
"Addams Family Values" (1993) – This Gothic dark comedy movie features the Addams family trying to rescue their uncle from a gold-digging psychopathic love interest. There is nothing like the holidays to remind everyone how much family means to them. The Tomatometer gave this movie 78%, and audiences came in at 62%.
"Home for the Holidays" (1995) – Sometimes the holidays are not complete without a little family dysfunction. Directed by Jodie Foster and starring Robert Downey, Jr., Holly Hunter and Claire Danes, this movie touches on eccentricity, teen rebellion and family ties. The Tomatometer rates this movie at 63% and the audience's score was 73%.
Best of Christmas Movies
"It's a Wonderful Life" (1946) – No list would be complete without this touching classic movie that features Hollywood legends James Stewart, Donna Reed and Lionel Barrymore. The movie follows George Bailey and how his guardian angel, Clarence Odbody, intervenes to prevent him from taking his own life. George begins to see how life would be without him and appreciates his family, loved ones and friends more than ever. This is a must-see annual Christmas movie for the entire family. Rotten Tomatoes could not agree more, as critics gave this movie 94% and audiences 95%.
"A Christmas Story" (1983) – This 80s cult classic follows Ralphie, a young boy, as he tries to convince Santa, his teacher and parents that the ultimate Christmas gift for him is a Red Ryder B.B. gun. Full of hysterical mishaps along the way, this movie will leave you and your family laughing aloud. Both critics and audiences gave this movie 89%.
"Rudolph, the Red-Nosed Reindeer" (1964) – This stop-motion animated special has influenced the lives of children for decades. The movie follows Rudolph, a misfit reindeer, and how he looks for a place of acceptance. Critics rated this film at 92% and audiences at 84%.
"National Lampoon's Christmas Vacation" (1989) – Christmas would not be complete without a National Lampoon's mishap. Follow the Griswold family as they plan for a big Christmas that turns into an even bigger disaster. This film stars Chevy Chase, Beverly D'Angelo, Johnny Galecki and Juliette Lewis. Critics gave the film 64% and audiences 86%.
"Edward Scissorhands" (1990) – This Tim Burton movie features Johnny Depp and Winona Ryder. Depp plays a gentle, kind man that has scissors for hands. He is brought to a preppy picturesque community to live after being in isolation for a long time. Critics loved the film and rated it 89% and audiences 91%.
"Home Alone" (1990) – This movie highlights Kevin McCallister's (played by Macaulay Culkin) childhood adventure of being left at home by his parents during Christmas vacation. A pair of incompetent bandits (Joe Pesci and Daniel Stern) attempt to rob the 8 year old's house and an ensemble of trickery and pranks ensue while he protects his home. Critics gave the film 55% and audiences 79%.
"Elf" (2003) – This movie became an instant classic the moment it hit the big screen. A large elf, Will Ferrell, wreaks havoc on his small elf community. He is sent to New York City to find his identity and his real dad. This comedy is full of fun, laughs and good old-fashioned holiday fun. Critics gave the movie 84%, and audiences scored it at 78%.
"The Nightmare Before Christmas" (1993) – Another Tim Burton classic, this animated tale highlights the King of Halloween Town, Jack Skellington, and how he discovers Christmas Town but does not understand the true meaning of Christmas. Both critics and audiences loved the film, giving it outstanding scores of 94% and 91%.
"Trading Places" (1983) – A Dan Aykroyd and Eddie Murphy classic, this movie follows a snobby investor and con artist. The unlikely pair finds their positions reversed as part of a bet made by two millionaires. Critics rated this movie 86% and audiences 85%.
"Die Hard" (1988) – The original movie that sparked a quintrilogy, "Die Hard" features NYPD officer John McClane. His wife is taken hostage by terrorists during a Christmas party, and he tries to save her. This movie won the hearts of critics and audiences alike, rating 92% and 94%.
"How The Grinch Stole Christmas" (1966) - This Dr. Seuss classic is about a grumpy Grinch who formulates a plan to steal Christmas from all the Whos residing in Whoville. Funny, hilarious and oh-so-green, this movie is a hit with adults and children alike. It rates 100% with critics and 88% with audiences.
"Scrooged" (1988) - This dark comedy stars Bill Murray and is a spin-off of Charles Dickens' "A Christmas Carol." Murray's character is Frank Cross, a mean-spirited workaholic that focuses on ratings for his television network. Forcing his staff to work through the holiday, his life is turned upside down as he receives visits from three ghosts that highlight his past, present and future. Critics rate the movie at 68%, while audiences come in at 71%.