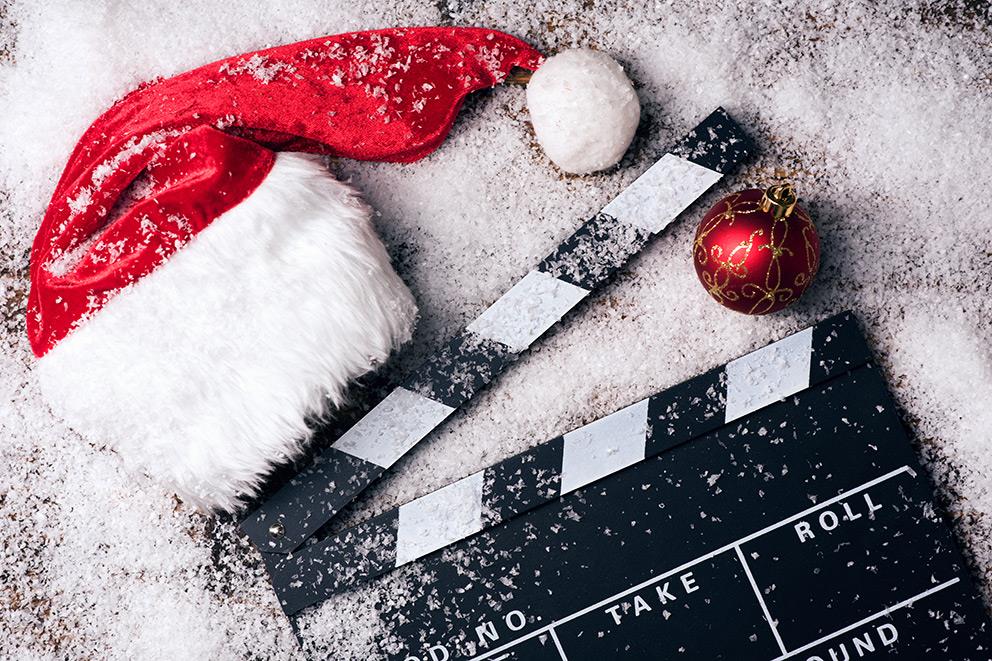 It's almost the season for Christmas trees, caroling and the classic Hallmark countdown to Christmas 2022. So mark your calendars and see what the Hallmark Channel has scheduled this year.
The Ultimate Guide to the Hallmark Countdown to Christmas 2022
We've rounded up these must-see new movie releases to help you celebrate the upcoming holiday, whether you're binging the holiday movie marathon solo, with friends, a loved one or family. You can view all of these wonderful movies on Home Telecom's channel 143.
Thursday, November 24 (8/7c) – The long-awaited "My Southern Family Christmas" will start this year's holiday season! This movie highlights how biological families can all teach us lessons and how families can be messy yet simultaneously wonderful.
Friday, November 25 (6/5c and 8/7c) – This double feature day will showcase "#Xmas" and "A Royal Corgi Christmas." "#Xmas" is about an interior designer selected for a social media competition who poses as an influencer with her best friend playing her husband and her nephew as their baby. "A Royal Corgi Christmas" features Prince Edmond and shows that love can blossom and grow in unexpected places.
Saturday, November 26 (6/5c and 8/7c) – Another double feature release for Thanksgiving weekend! "A Tale of Two Christmases" is a story about drama and romance, while "Haul Out the Holly" features a woman involved in neighborhood Christmas events and festivities.
Sunday, November 27 (6/5c and 8/7c) – Rounding out the final double feature of Thanksgiving weekend is "A Christmas Cookie Catastrophe" and "A Holiday Spectacular." The former is about the obstacles a granddaughter faces as CEO of a cookie company when her grandma's secret cookie recipe is stolen. The latter is set in 1958 and about a woman who dreams of dancing live on stage in the coveted Christmas Spectacular at Radio City Music Hall.
Friday, December 2 (8/7c) – "A Big Fat Family Christmas" features a photojournalist that is eager to make it on her own but doesn't want to jeopardize her big break.
Saturday, December 3 (8/7c) – "A Fabled Holiday" is about a woman and her childhood best friend that have an unexpected reunion in a town full of Christmas spirit.
Sunday, December 4 (8/7c) – "Undercover Holiday" is about a new pop star that lies to her family and says her security guard is her new boyfriend.
Friday, December 9 (8/7c) – "The Most Colorful Time of the Year" features a young elementary school teacher who discovers he is colorblind and an optometrist who attempts to bring color into his life for the holidays.
Saturday, December 10 (8/7c) – "Christmas Class Reunion" is about high school classmates reconnecting for the holidays to celebrate their 15-year reunion.
Sunday, December 11 (8/7c) – The Holiday Sitter" is about a workaholic who babysits his nephew and niece and finds romance from his handsome neighbor.
Friday, December 16 (8/7c) – Learn about mending fences in "Holiday Heritage," which teaches us about troubled families during the holidays and how to heal old wounds.
Saturday, December 17 (8/7c) – "'Twas the Night Before Christmas" is about a former actress attempting to break into directing as she tests her skills with an annual courtroom production on Christmas Eve.
Sunday, December 18 (8/7c) – "Hanukkah on Rye" features a matchmaker connecting a couple who later realizes they are competing deli owners.
You can learn more about the Hallmark Countdown to Christmas 2022 and watch other movies premiering all month long.