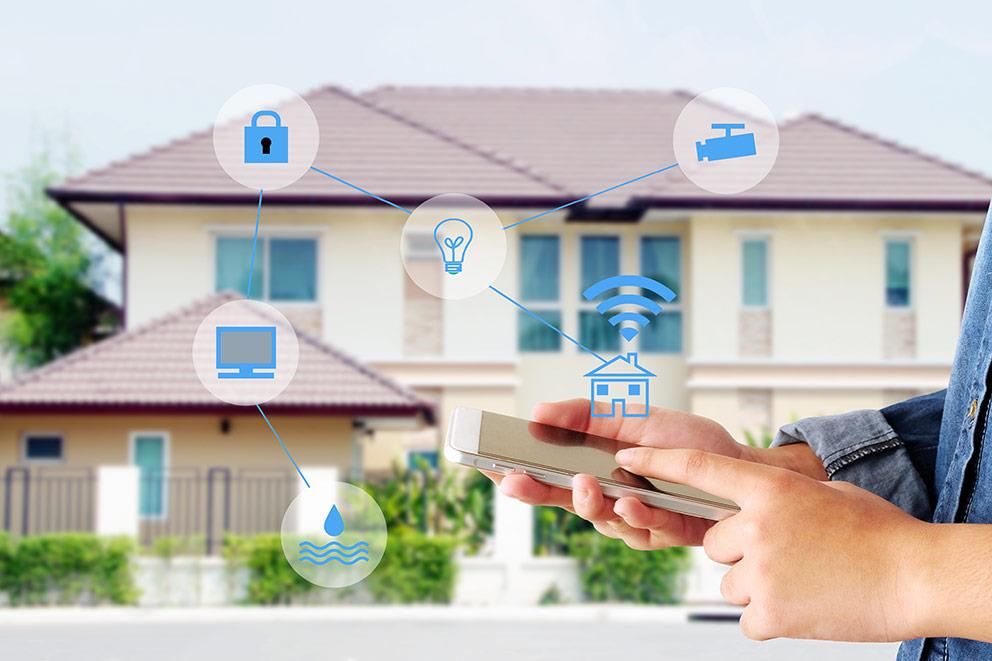 'Tis the holiday season for home security tips. Fortunately, HomeSmart Security has you covered this year! We've asked the experts, and these are the top five ways to make the most of your HomeSmart Security system this holiday season.
1. Protect Holiday Gifts and Mail
Most people have returned to work full-time, so having a security system that delivers real-time results is essential. While you want to hide gifts from your kids, it's important to remember that burglars and thieves are out in full force during the holidays, too.
Top home security tips for protecting your gifts include:
Consider keeping your Christmas tree and the gifts underneath away from easily viewable places, such as windows. It's easier for thieves to break windows, reach in and steal gifts.
Invest in a locked mailbox.
Purchase a package delivery box.
Always opt for a home security system with cameras and glass break detection. Whether you're home or away, you'll have greater peace of mind knowing that video cameras deter thieves, and in the event of a burglary, you'll have videotaped evidence. Rest assured that HomeSmart Security offers 24/7 monitoring of your home.
2. Forgo Posting Travel Plans Online
If you're traveling this holiday season, forgo the temptation to post travel plans online. Never post when you're leaving, where you're going or when you'll return home. If you want to post pictures of your family vacation, choose to do so after you return home and speak about the trip in the past tense so everyone knows your home isn't vacant. If burglars catch wind that a home is vacant, this is prime information for them, especially during the holiday season.
HomeSmart security lets you receive visual notifications and even doorbell camera alerts with the Smart Doorbell Camera add-on. You can quickly check on your home via the convenient app, and you'll receive notifications if anything is amiss or motion sensors are activated.
3. Prevent Home Fire Hazards
Home fires, unfortunately, increase around the holidays due to furnace and chimney usage and Christmas lights. To prevent accidental fires, replace frayed light cords and turn off holiday lights before bed. If you forget to turn off lights, consider using a smart outlet switch so you can set timers for lights or even manually turn them on or off via an app on your phone.
Other home security tips to avoid fire hazards include:
Consider having an annual professional furnace inspection.
Change air filters as needed, but check annually.
Clean out vents and air ducts.
Hire a chimney sweep before using the fireplace.
Confirm all batteries on carbon monoxide detectors and smoke alarms are working.
HomeSmart Security offers smoke detector sensors and transmitters as add-on items. In the event of a fire, you will hear alarms going off to wake you and your family, and the local fire department will also receive notification.
4. Lights on Timers for the Illusion of an Occupied Home
If you will be gone over the holidays, put at least one light on a timer. If you want to avoid having a timer that comes on at the same time every day and would rather manually turn a light on and off so it gives the appearance someone is home, opt for the Zwave Light Bulb. The Zwave Light Bulb is also a HomeSmart Security add-on, allowing you to remotely control the light via an app on your Smartphone.
5. Tidy the Yard and Trim Trees and Bushes
A tidy, well-lit yard that provides little cover for burglars is a significant deterrent. Over time, landscaping can crowd security camera views, so an annual check – especially if you're going on vacation – is a good idea to ensure that no landscaping is blocking any cameras or that burglars don't have shadowy hiding places. Consider cutting and pruning bushes and hedges low around windows and entryways.
HomeSmart Security Offers 24/7 Protection
HomeSmart Security offers 24/7 protection via Cloud Storage. Other features include glass break detection, touchless disarming with Bluetooth and via the app, and authorized user snapshots sent to your Smartphone. Additionally, our HomeSmart add-ons feature an IQ remote, smoke detector sensors, Zwave light bulbs, indoor and outdoor cameras, Zwave thermostat, Zwave garage door controller, Zwave locks, smart doorbell cameras and much more.
Don't delay! Act now and have HomeSmart Security installed in time for the holiday season.